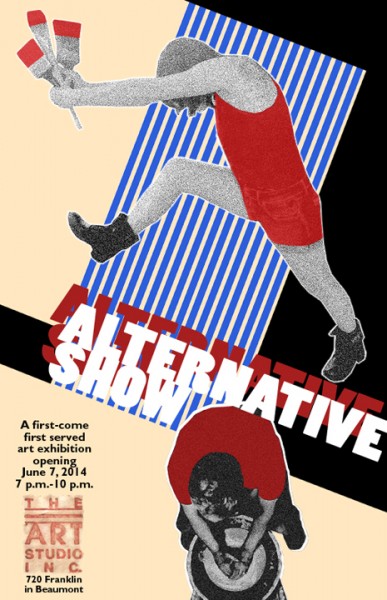 Artists looking for a place to show their work, and art patrons looking for something different can come together under one roof in June as The Art Studio, Inc. hosts its annual Alternative Show.
The first-come, first-served art exhibition will be on display June 7-28, beginning with a reception, 7-10 p.m. at TASI's gallery, 720 Franklin in downtown Beaumont.
"This is a great opportunity for artists of all ages to exhibit their work in a relaxed setting," Andy Coughlan, TASI tenant, said. "There are no judges and everyone is accepted, so it is a great chance to have your work shown in a gallery.
Entry is free and submissions will be accepted 2- 5 p.m., June 3 – 5. There is a limit of five pieces per artist and pieces must be delivered in person. All works must be show ready and wall pieces must be wired (no sawtooths).
"The Alternative Show has traditionally been a show where anything goes," Coughlan said. "We have had work that represents all ages and all levels of experience. Many local artists have used this opportunity to first show their work.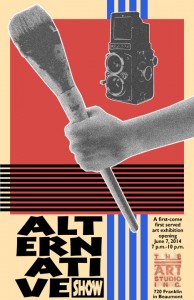 "The Studio has always believed that it is really important for artists to show their work and get the feedback that is so important for creative growth. Many really talented artists never take that important step to present their work to the public. This show is a great place to take that first step."
The Alternative Show is the traditional season ending exhibition, which begins each September with the Tenants Show.
"It's just a celebration of art in all its forms, and we encourage everyone to come out and have a fun party in a relaxed atmosphere," Coughlan said. "This show is especially for anyone who has always thought that art openings are serious, stodgy affairs — that's just not the Studio way."
For more information, call 409-838-5393.