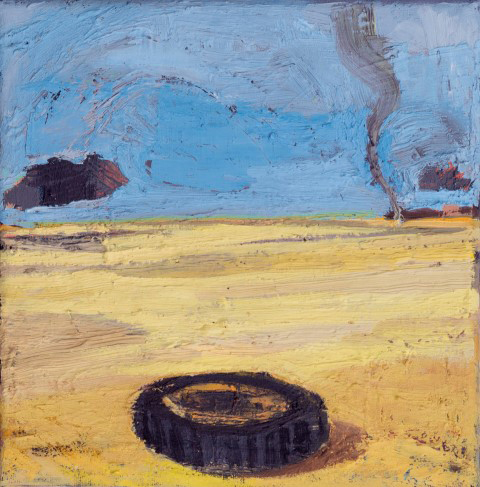 The Art Museum of Southeast Texas will host Endless, Texas, an exhibition by Sirena LaBurn, Oct. 26-Jan. 14, part of AMSET's Cafe Arts series.
A free reception is slated for 2 p.m. to 4 p.m., Oct. 29.
Born in Nederland in 1986, LaBurn received her MFA in Painting from the New York Studio School  in 2014), and a bachelor's in arts administration from Wagner College in 2009, where she occasionally spends time as a guest artist.
Before beginning her MFA, LaBurn worked as collections catalogue assistant at the Stark Museum of Art in Orange, and is a former tenant at The Art Studio, Inc.
In 2014, 2015, and 2017 she assisted Graham Nickson in his internationally recognized Drawing Marathon. She currently lives and works in Cologne, Germany.
In her artist statement, LaBurn states, "A few years ago, after returning to live in Germany, I came up with an imaginary scenario in which I placed myself wandering in an American desert, with little food, water or gasoline. What are the types of things I would see? What would I encounter? What are the different possible outcomes for such a scenario?
"My current body of work attempts to answer this imaginary situation with visual imagery. I use books, films and photos to transport me back to the American West where I have traveled since 2011, and to a particularly memorable family trip to Death Valley when I was a child. This scenario allows me to explore various themes in my work, including symbols of the American West, human presence in nature, personal fears, my connection to my homeland, and death.
AMSET is located at 500 Main St. in downtown Beaumont.
For more information, visit www.amset.org.