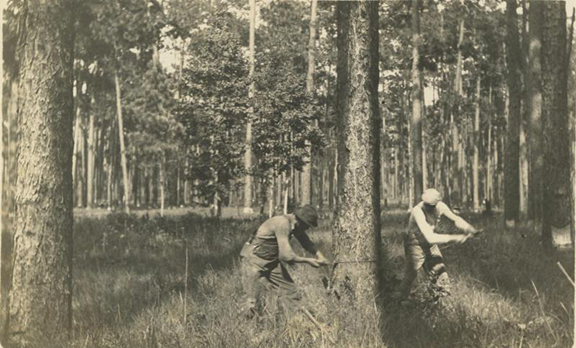 The Stark Museum of Art is hosting a new exhibit Long Shadow: The Lutcher-Stark Lumber Dynasty.
The exhibition features historic photographs and documents from the Eunice R. Benckenstein Library & Archive. "The exhibit grew out of the recent publication of the same name," said Jenniffer Hudson Connors, M
anager of the Library & Archive. It tells the story of the Lutcher and Stark families at work, in the community and at home. Many of these items from the collection have not been on public view before and will be on display in this exhibition for the first time.
Stark Museum of Art is located at 712 Green Ave. in Orange and is open Tuesday through Saturday, 9 a.m. to 5 p.m.
For more, visit starkmuseum.org.
________
­
The Beaumont Art League will host Long Promised Road–An Artists' Perspective of the African American Experience, Feb. 24 to March 17, with a reception set for 7 p.m. to 9 p.m., Feb. 24
BAL is located at 2675 Gulf St.
For more, visit www.beaumontart league.com, or call 409-833-4179.
________
­
Maurice Abelman will present The Tree of Knowledge, a special installation project, noon to 8 p.m., Feb. 17, at the Music Studio.
Abelman crowd sourced ideas on the topic of what is the "Tree of Knowledge" and invited the public to collaborate with him on generating ideas, visuals and concepts. The exhibition will be the result of the collaboration.
The Music Studio is located at 215 Orleans St, Suite 400B, in downtown Beaumont.
For more information, visit the Tree of Knowledge Facebook page.
________
­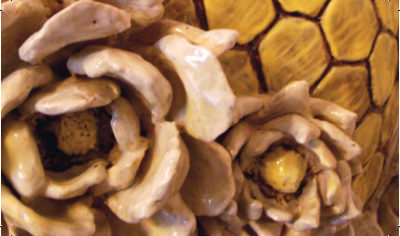 Kailee Viator's latest body of work entitled "Eggs Filled with Honey" opens Feb. 1, 5-9 p.m., at Finder's Fayre Antiques. The show will feature a soft, dreamy array of works combining painting, ink drawings, ceramic sculpture, and collage elements. Nature plays a major role in her themes with birds and bees as the central subjects, further explored through their respective habitats and the commodities they yield: eggs and honey.
The show is part of the Finder's Fayre's Show Series, "CLASS."
Finder's Fayre is located in the Mildred Building on the corner of Calder Avenue and MLK Parkway in Beaumont.
For more, visit www.findersfayre.com.