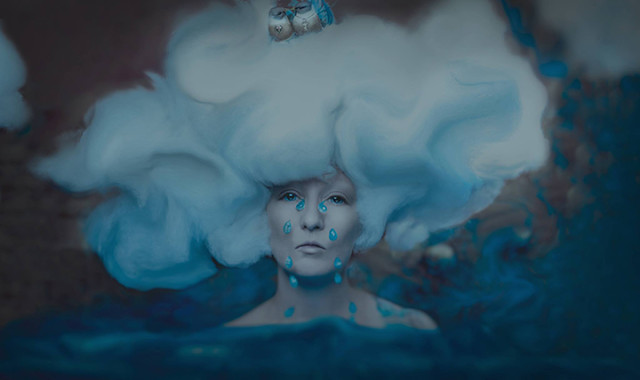 The High Street Gallery will host an exhibition of photography by Lacie Grant, 7-10 p.m., Nov. 12. The gallery is located in Victoria House, 2110 Victoria St., in Beaumont.
"Lacie's artwork is breathtaking and creative," Olivia Busceme, gallery director, said. "I feel that the art she produces goes beyond the title of photography and transforms into something else entirely. We are very excited to have this unique showing at High Street."
Entry is free and the work will be for sale. Refreshments will be available at the event.
"The idea is to invite others into a personal space that usually goes unseen," Grant said. "Most are open about documenting happy emotions and highlights of life but what about the dark spaces in between? I feel these fragments of ourselves are equally important to share."
Grant, who has been mastering her craft for 12 years, describes her work as, "Honest and very belonging to me." Her influences include the symbolism of Frida Kahlo and surrealists such as Salvador Dali.
"Jim Henson's 'Labyrinth' led to my love for elaborate costumes and fantasy. This movie also directed my attention towards David Bowie which birthed my fascination for flamboyant personalities and avant-garde fashion," Grant said. "Recently I have been viewing more religious works of art. The ornate details and content are alluring and mysterious to me. "
For more information, email victoriahousetx@gmail.com, or visit the High Street Gallery Facebook page.
——————————
The Menil Collection is screening a rare, unfinished film by Andy Warhol, Sunset is a meditation on the temporality of an everyday phenomenon. Warhol began making the film in 1964 when the Menil Collection founders John and Dominique de Menil commissioned the artist to create a new film, one with spiritual significance. Warhol shot sunsets in San Francisco, East Hampton, and New York City, but never completed the project, stating, "I filmed so many sunsets for that project, but I never got one that satisfied me."
Here, a sunset over the Pacific Ocean in California unfolds as a slow and colorful shift of atmospheric light at dusk. As the sun sinks to the horizon, the deep voice of the singer Nico, who was then working with the Velvet Underground, is heard reading poetry off-screen.
Sunset was restored and re-released in 2000 as part of The Andy Warhol Film Project, begun in the 1980s to research, catalogue, and preserve the artist's moving-image body of work.
Daily screening of the 16mm film will beheld Wednesday through Sunday at 6 p.m.