Students, colleagues and friends of Lynne Lokensgard will be gathering at multiple locations in Beaumont, on May 4, for a progressive series of evening events to honor and celebrate her 40-year career as art history professor and her public service as advocate and mentor to the Southeast Texas arts community.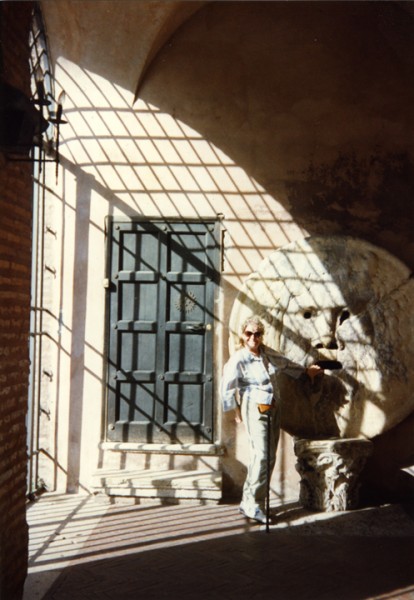 The retirement celebration will be held at three different locations starting with refreshments at the Beaumont Art League from 5 p.m. to 6 p.m., followed by a cocktail reception at Art Museum of Southeast Texas, 6:30 p.m. to 7:30 p.m., and finishing at 8 p.m. at the Art Studio, Inc., where she will be an honored guest during the exhibition opening of local artist Amy Faggard.
All events are free and open to the public — everyone is welcome.
Lokensgard began her Beaumont teaching career at Lamar University in 1973 and soon began taking a leadership role as advocate and supporter of the arts both inside and outside the classroom.
In the classroom, her enthusiasm for art history benefited many hundreds of students, including many who were not art majors, enrolled in her Art History Survey and Art Appreciation courses.
Jarvis Quach, a former student, recently commented on her inspirational teaching: "Dr. Lokensgard is the one who made me love art so much."
During her tenure at Lamar, her repertoire of courses spanned the history of civilization and included numerous disciplines from Architecture, African and Asian Art to the Renaissance, 19th Century, Symbolist and Contemporary art.
Paul Manes, New York artist, former student (and Beaumont native), said, "Dr. Lokensgard has a vast knowledge of art history. Her years of singular teaching capabilities leave the university at a loss with her retirement. It will be hard to fill her shoes."
Outside the classroom, she has been a tireless organizer and curator of art exhibitions within the Dishman Art Gallery at Lamar, where she served as director for 20 years, as well as assisting numerous other arts organizations including the Golden Triangle Aids Network, Beaumont Art League, The Art Studio, Inc., and Art Museum of Southeast Texas.
The event is being hosted and organized by a group of former students, spanning several decades, working in partnership with the Beaumont art community.
"It's a perfect way to celebrate the career of someone who has had such an influence — who helped nurture an amazing culture of artists, collectors and supporters throughout Southeast Texas," said former student Amy Richard.
"We can't ever thank Dr. Lokensgard enough for the knowledge, encouragement and passion for art that she has imbued to us all, but we're going to try."
Evelyn Brown, another former student, said, "Her professional career is one to admire and celebrate. What an engaged, active, and approachable educator and friend she has been in our art community and in friendship through the years."
For more information about this event, email Melanie Lanuza  at melanie.lanuza@gmail.com, or Amy Richard at amymiami.richard@gmail.com.