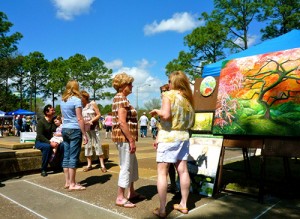 It was one of those rare spring days that seemed more like a dream; the sun, the clouds and the sense of community in Stark Park really made one do a double take.
The pool reflected the pines and blue sky as live music filled the air.
The 11th annual Art in the Park in Orange, March 16, featured vendors selling their artistic wares and crafts ranged from hand-thrown ceramics to artfully welded sculptures, or prints and colorful paintings.
The Stark Museum of Art and Stark House Museum were both open to the public, as was the historic First Presbyterian Church with its mind-boggling stained glass.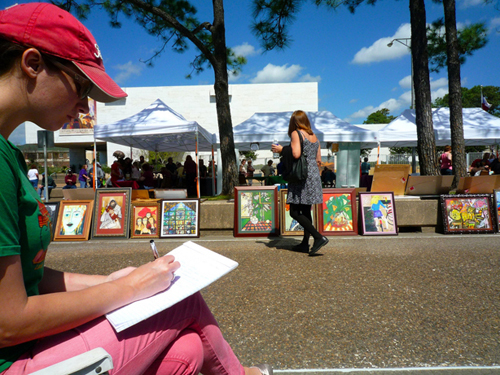 I can hardly remember the last time I felt as encouraged by the culture in a place. Orange might be a small town, but it has the soul that is older and wiser than some may give it credit for.
Living in the Golden Triangle can sometimes leave a person feeling a bit jaded… but spring and the charm of people who live here can still inspire.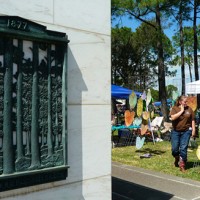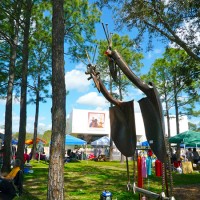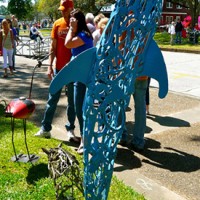 The event was as colorful and as perfect as the flaming azalea bushes that framed the City Hall.
ISSUE Magazine
Story by Michelle Cate