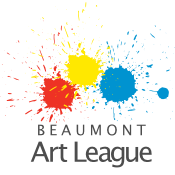 The Beaumont Art League is seeking entries for "Fresh Start," a concept show scheduled to open with a reception, 7-9 p.m., June 8.
The idea behind the show is to get more artists involved (in the Art League)," Elizabeth Fontenot, the show's organizer, said. "We already have an established figure show and portrait show, and I wanted to give artists — and the League — a reason to expand their boundaries and their experiences.
"I'm hoping to get a greater variety of art and artists in a single show."
Entries will be accepted 11 a.m. to 3 p.m., May 29-June 1. Cost is $10 for members and $15 non-members, which covers three entries.
Fontenot said the idea is to encourage artists to do something they are unfamiliar with, to push the boundaries of what they do.
"It doesn't necessarily have to be weird," she said. "It is a chance to share something you haven't shared before, or do something new for you — and it's probably new for the community as well."
It's an open-ended show, open to all media and subject matter, Fontenot said.
The show draws its inspiration from the Art League's 70th anniversary. The idea is to look to the future.
"Hopefully, we can get some new perspectives over at the League and get new people involved," Fontenot said.
Fontenot said the League has established figure and 3D shows, and she wants to allow a space for other forms.
"I hope to break through the idea that everything has a niche, and put everything on the same playing field," she said. "I feel that people can get entrenched in their own styles. For example, I normally do paintings and prints, but I am thinking of showing some ceramics.
"The show is meant to get you thinking on a new train of thought."
For prospectus, visit www.beaumontartleague.org.