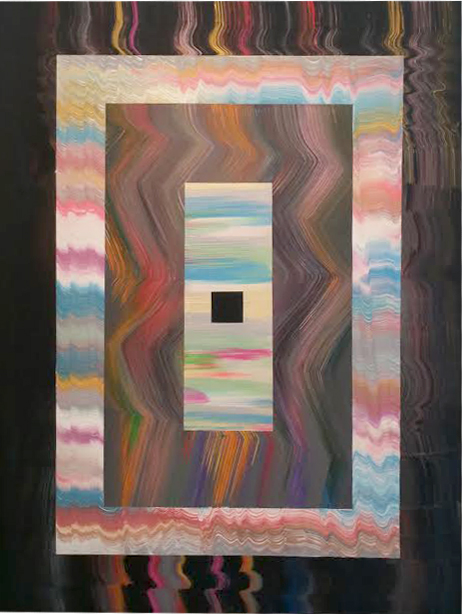 The Beaumont Art League is currently presenting, "The Way I See It," works by Robert Lawson,the 2015 BAL Annual Members Show first place winner.
The exhibit, featuring more than 30 original works of art, is on display through Sept. 20, at the Beaumont Art League, 2675 Gulf St. in Beaumont.
Lawson, a Port Arthur native, received his BFA from Lamar University and teaching certificate from North Texas State University. While at Lamar, artist and art professor Jerry Newman was his mentor. Lawson now resides in Lumberton.
"I paint for the sheer joy of the mental and physical experience that it affords me," Lawson said.
Lawson taught art at Stephen F. Austin Middle/High School, before retiring in 2005.
"I now have the freedom to explore the sublime side of art through painting what Barnett Newman called, 'The Pure Idea' and 'The Primitive Art Impulse,'" he said.
Lawson said that he is influenced by Russian painter and art theoretician, Kasimir Malevich, who in 1915 painted a black square on a white ground. Malevich was a pioneer of geometric abstract art and the originator of the avant-garde Suprematist movement.
Lawson said that the 1915 painting was Malevich's attempt to free art from objectivity.
As a painter, Lawson has very little concern for realistic imagery.
"If it is there, I can see it, but the real challenge is to make the invisible, visible," he said. "I have doubts about what I do, but every day I want to try again."
For more information, call 409-833-4179, or email info@beaumontartleague.org.
The league is open Wednesday thru Saturday, 12:30 pm to 4:30 pm, and or by special appointment made in advance.