SETX'S FIRST-EVER PRIDE WALK, STREET FAIR SET FOR JUNE 21
"… come out, even if you aren't out."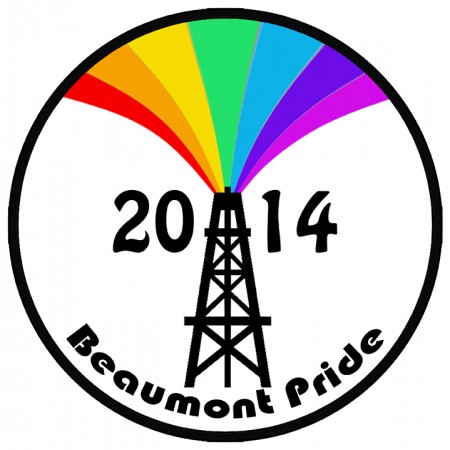 The streets of Beaumont will be awash with glitter and rainbows in June as Southeast Texas' first Pride festival takes over downtown.
"It is going to be the party of the year," Shawn Hare, Pride committee co-chair, said.
"Everyone in the community, from elected officials and city police officers to local vendors have all been overwhelmingly supportive of Pride happening here."
Orleans Street between Fannin and Forsythe Streets will be barricaded off and will be overflowing with street performers, vendors and food trucks from noon until 8 p.m., June 21. Admission to all activities is free.
"Pride is designed to be an all-inclusive festival, celebrating the entire diverse Southeast Texas community," Hare said. "Of course, Pride traditionally celebrates gay culture and we are upholding that tradition. However, we want this festival to appeal to everyone because, after all, we are all one community."
The event begins with a Pride walk from the corner of MLK and Broadway to the 600 block of Orleans beginning at 11 a.m.
"The best food trucks in town will be there, along with buskers, street dancers, face painters, tarot card readers, a DJ and many nonprofit booths," Hare said. "Judge Larry Thorne has graciously agreed to cut the ribbon opening the street fair, and there will be many more surprises the day of and leading up to the event."
While the street fair will be operational during the day, many locations downtown will also feature entertainment during daytime hours and into the night. Participating venues Orleans Pub and Patio, Orleans Pavilion, Suga's Deep South Cuisine and Jazz Bar, The Gig, and The Art Studio, Inc. will have entertainment or drink and food specials.
There will also be an Art Walk set up along the sidewalk.
"We have something for everyone's taste," Hare said. "Films, a play, face painting, art, live music, Drag Queens, fire dancers — there will be something to enjoy for everyone who attends."
Pride is a great opportunity for Southeast Texas, Hare said.
"Many people are traveling from out of town to take part, and that means new revenue for local businesses," he said. "Gays like to spend money, and Southeast Texas has an opportunity to reap the benefits — and not just for the many business, but for the nonprofits as well."
There will be a variety of items for sale by vendors, including paintings, jewelry, photographs and crafts, so Hare said he hopes people will bring plenty of cash.
Many charitable booths will be set up along Orleans.
"We plan on making the event as fun as possible, but we also want to promote charitable organizations like the Human Rights Campaign and the new Southeast Texas Resource Center," he said.
The Resource Center is an organization aimed at strengthening the community's health, wellness and esteem through programs, resources, outreach and advocacy and to provide a safe space for the LGBTQIA community in Southeast Texas outside of Houston. The festival will promote and raise funds for the project, Hare said.
"The goal is to have an actual physical building to offer shelter to struggling LBGTQIA people, along with counseling and other assistance," he said.
The Resource Center will be administering a survey to assess the needs of the LGBTQIA community in Southeast Texas during the festivities. Triangle AIDS Network and Legacy Community Resource Center will also offer private HIV testing at a venue downtown.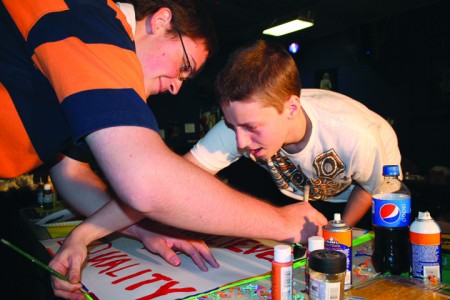 Renee Malick, TAN public relations and community liaison, said Pride is one way for the community to celebrate diversity.
"It is time for Beaumont to be a healthy and progressive place to live for all members of our diverse community," she said. Hare said the Facebook buzz, emails and phone calls to the committee confirm many out-of-towners and Southeast Texans from all walks of life are planning to attend. "Pride is a celebration of diversity, and that is what Southeast Texas has plenty of," he said. "So come out, even if you aren't out. I am not advocating for anyone to stay in the closet, but the street will be full of gay and straight alike, so even if you can't walk, come and support the cause."
Although Hare contends that Pride, with more than a dozen bands and a variety of entertainers, will be "the social event of the summer," he said that it isn't about who is there — it is about showing up to support the community.
"It is about support and philanthropy," he said. "Gays have been doing your taxes, flipping your burgers, doing your hair and calming your daughters' wedding day nerves for years. We show up and we support Southeast Texas, and Pride is a great opportunity for Southeast Texas to turn out to support the LGBT community."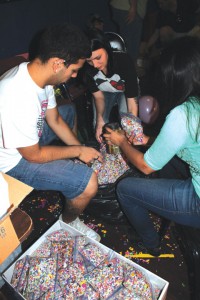 Committee member Marcus Powers said he is excited to be part of Beaumont's first-ever Gay Pride event.
"It's been a long time coming, and I feel the community is finally ready," he said. "We are prominent and active members of Southeast Texas, and it is time to finally show we are proud of who we are."
Powers said he never thought he would see the day when he could stay at home to go to a Pride event instead of traveling to bigger cities — or to see the concept flourish in his own Southeast Texas community.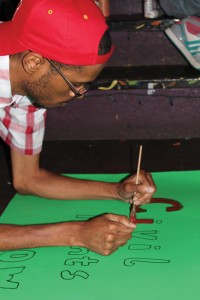 "My former 12-year-old self, terrified and in the closet, would be so happy to see this happening," he said.
Hare said that many bands and venues signed up immediately when word of a Pride celebration got out.
"Andrew Fison, the Buscemes, TASI, the owner of the Pavilion, Richard Gilbert, and all the bands immediately donated their time for the actual day or helped out in some way from the get go," he said.
Ashlynn Ivy, singer for Mad Maude and the Hatters, said she is happy to donate her time and effort to perform for Pride.
"I've always believed in empathy, love and equality," she said. "Events like these show the world that Beaumont is full of people that have open minds, open arms and the biggest of hearts. This is a worthy cause to come home for, and I'm proud to be part of it."
Besides businesses and a variety of artists, Hare said individuals have stepped up to lend support.
"We recently had a very successful volunteer party," he said. "Nearly forty people showed up to make confetti and posters, and many more than that donated supplies."
Powers said with the committee, volunteers and the great support and leadership of committee cochairs Jennifer Daniel and Hare, Pride is destined for success.
"I have heard nothing but support from the community, and I truly think it will be a greatly successful event for the whole family," he said.
The festival is designed to be family friendly. Eight Beaumont police officers will provide security for the walk and during the day at the venues.
Hare said that the walk is for everyone, not just LGBTQIA community.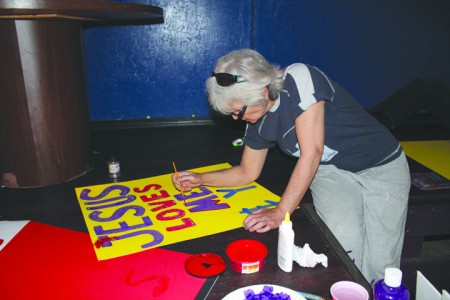 "We want Beaumont's Pride to be a reflection of Southeast Texas, for Southeast Texas, and that includes all the family, friends and children of the community," Hare said. "Everyone knows someone who is gay. We encourage Southeast Texans to come and walk to support those people in their lives — even if it is their mail man."
The next Pride volunteer party is scheduled for June 8 at 2 p.m. at Orleans Pub and Patio, located 650 Orleans.
Offical Pride Pride T-shirts and tanktops are available for purchase now online at Facebook.com/beaumontpride. The online store must be accessed using a PC or Mac.
For more information, to volunteer or to donate, visit the Pride Event Facebook page, or email bmt.lgbt@gmail.com.