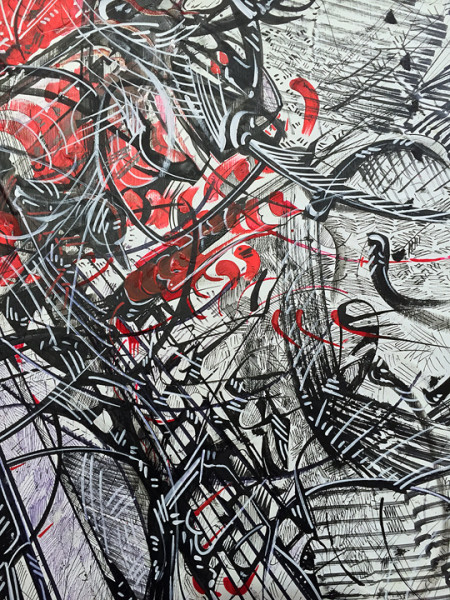 The High Street Gallery will host an exhibition of paintings, drawings and ceramics by Carlo Busceme IV,
The gallery is located in Victoria House, 2110 Victoria St. in Beaumont.
Busceme has a Bachelor of Fine Arts degree from Lamar University with an emphasis in painting. His work is rhythmic, spontaneous, and abstract. The show is titled "Something Quiet".
"I like to contrast loud and quiet mark making and composition," he said.
"Gaining other people's perspectives helps me understand my own when it comes to my art. Hearing the input from outside viewers makes me ask myself different questions about what it is I am doing. Hopefully, my art will allow this same benefit to others."
Busceme said that lately his primary influences are Doze Green, James Jean and Adam Neate.
"We're all influenced by what's around us," he said. "You can find a common thread, something that connects all the ideas, anywhere you look
"There might be something that separates me from other artists, but I don't know what it is."
Entry is free and the work will be for sale. Refreshments will be available at the event.
For more information, email victoriahousetx@gmail.com, or visit the High Street Gallery Facebook page or www.naked dads.com.