AMSET hosts exhibition of pioneering Spanish-Texan painter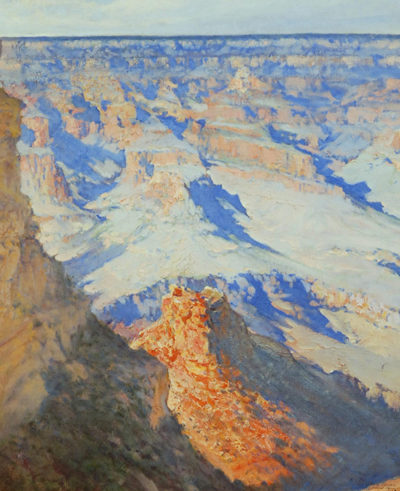 European art at the fin-de-siècle was a full force of experimentation — new artforms such as photography and film allowed painting to break with its tradition in capturing life in all its painstaking detail.
French painters formed the Impressionist school, where oil paintings were completed en plein air with visible brushstrokes and influence of changing natural light.
In Spain, a similar artistic tradition found its roots in the Hispano-Roman School, which focused on capturing a variety of bright colors and "sparkling" brushwork resulting in canvases that evoked feelings of airiness and transparency. Works inspired by the Hispano-Roman School of thought began appearing in Texas in the early 20th century, primarily from Spanish painter José Arpa.
Organized by the Panhandle-Plains Historical Museum in Canyon, the exhibition "José Arpa: A Spanish Painter in Texas," is on view in the main gallery at the Art Museum of Southeast Texas in Beaumont. The exhibition covers a breadth of Arpa's work from his early years apprenticing and attending art school, his move from Spain to Mexico, his residencies among Texas, Mexico and Spain in the early 19th century, and his permanent return to Spain in 1932.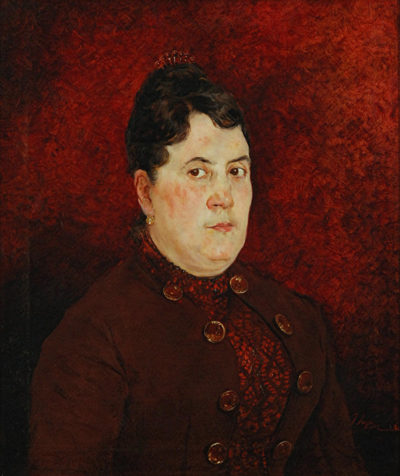 Arpa was born in Carmona, Spain, in 1858 and in his teens, was an apprentice to several different painters. His early education in painting eventually led him to study at the fine arts academy in Seville, where he would copy old Spanish masters and learn the traditions of oil painting. This formal arts education in early life would later serve as a foundation for the kind of experimentation and blending of genres found in his art made in Texas and during his time in Mexico and Spain.
In 1897, he left Spain and settled in Mexico before making his way to Texas in 1899. When he had left Spain, he was a fairly unknown painter and he believed that by moving to the New World, he would be able to gain recognition for his art.
When he first arrived to Mexico, his early paintings includes both undisturbed nature and naturalistic subjects. "A Mexican Wash Day" (1900) and "Washerwomen in Villanueva del Rio" (1910) show women using a nearby river to wash linens and the vast, hilly landscape in which the linens are drying. 
Even when his canvases just depict nature, his use of color captures the sunny skies and sprawling landscapes of the Wild West. "Grand Canyon" (1925) depicts the sublime beauty of the natural wonder in washes of oranges and red of the stone contrasted by purple shadows and blue skies.
In addition to naturalistic subjects, Arpa continued to work out of studio and created works in the both the traditional oil painting masters' genres of still life, landscape, portraiture and historical scenes as well as experiment with these forms. Such experimentation and blending of genres allowed the subject to "speak" to Arpa and dictate the form in which he would paint. One such still life, "Untitled (Agave,n.d.)" blends both the hyper realistic view of an agave plant in the foreground with a loose brushwork constituting the vast Texas landscape behind the plant. Loose brushwork continues in several Texas wildflower landscapes painted in the Hill Country around San Antonio in the 1920s. Certainly influenced by Cézanne, Arpa is able to capture the great expanse of Texas in patches of bright colors representing large fields of flowers.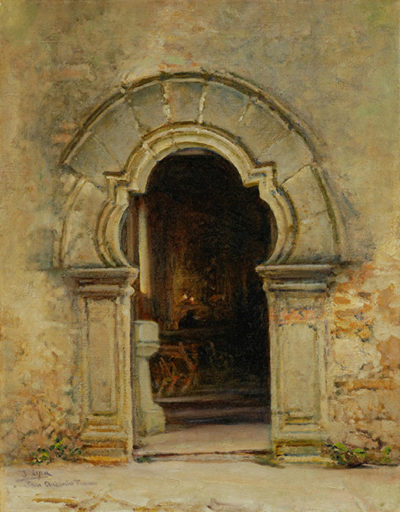 Arpa's portraiture is steeped in the tradition of his fellow painter from Seville (and arguably the greatest Spanish painter ever) Diego Velásquez. Works such as "Altarboy"(1924) emulate Velásquez' brushstrokes and captures the details of the subject's richly-colored and textured religious garments while also showing the young subject's face transfixed in either thought or boredom, not unlike one of the old master's portraits of Pope Innocent X.
Velásquez is not the only Spanish painter by whom Arpa is inspired. Historical portraits such as "Untitled (Plague in Seville, 1649, painted in 1888) depicts the intensity of a plague epidemic in 17th-century Seville with all the drama and horror of a painting or etching by Francisco Goya.
While it is evident Arpa is inspired by works by masters of his craft, he is also inspired by myths and legends, resulting in capturing such events such the fairly contemporary Legend of the Alamo to the famous literary figure Don Quixote, who hails from Seville. In the exhibit, there are two renderings of the Alamo; one is typical postcard impressionist view while the other depicts the first time the Alamo burned to the ground.
By leaving Spain and settling in the San Antonio region in the 1920s, Arpa posited himself not just as a Spanish painter, but an early Texas painter. The breadth of the exhibit captures not only the painter's European roots, but also his contribution to the history of Texas art.
The exhibition "José Arpa: A Spanish Painter in Texas is open until May 28. For more information, visit www.amset.org.
Story by Caitlin Duerler, ISSUE contributor