LAMAR UNIVERSITY'S DISHMAN ART Museum will present "Matthew Neil Gehring: Brilliant Corners," beginning April 2.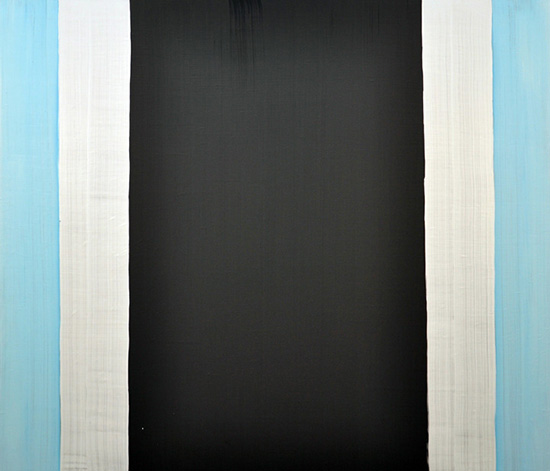 Taking inspiration from a combination of High Modernism and the jazz sounds of Thelonious Monk, Gehring, a New York painter, brilliantly combines minimalist austerity with expressionist color and technique, a release states. His works are a lovely combination of planar investigation and the relationships between music, literature, mathematics and art. Gehring earned his bachelor's degree at the University of Southern Indiana and his MFA at the University of Delaware.
He relocated to Northern California in 2001 after completion of his degrees where he lived for two years, making and exhibiting artwork while teaching sculpture at Humboldt State University. In 2003, he accepted a full-time faculty position in the art department at Syracuse University in Syracuse, NY, where he lived and worked for the next four years.
In 2007, he relocated, to Brooklyn, NY, where he has been for the last six years, maintaining an active studio practice and exhibition schedule. He has exhibited in numerous group exhibitions and 7 solo exhibitions, including an upcoming solo show of recent painting and sculpture at the Dishman Art Museum at Lamar University in Beaumont.
His work has been featured in Art Journal and Art Review, and reviewed in ArtWeek. He is currently the head of the art department at SUNY Suffolk and the director of the Flecker Gallery at the same institution.
This is Gehring's first solo museum exhibition, and the Dishman Art Museum is thrilled to partner with him in this endeavor. The artist will give a talk about his work on April 5, at 6 p.m., as part of the opening reception festivities.
An artist talk and light refreshments will be served at the opening reception from 6 -9 p.m. April 5. The exhibition will run through May 2. Admission to the reception and the exhibition is free.
The Dishman Art Museum is open from 8 a.m. to 5 p.m., Monday through Friday, and is located at 1030 East Lavaca in Beaumont.
Free museum-dedicated parking is available in front of the Dishman during museum hours.