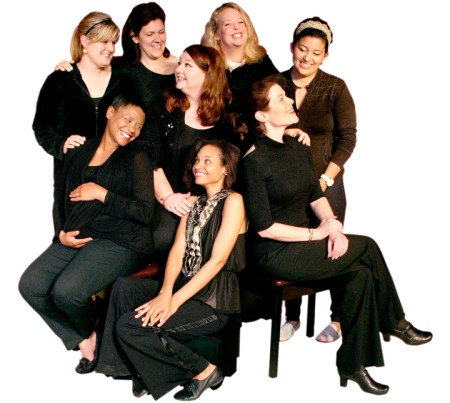 Divergent Theater will present "Birth," a play by Karen Brody, at the Logon Café, 7:30 p.m., May 29 and 30.
Open seating tickets are $15 online and are available at http://birth.bpt.me.
"Birth" is a documentary-style play based on more than 100 interviews Karen Brody conducted with pregnant mothers across America about their birth experiences. It tells the true birth stories of eight women and paints a portrait of how low-risk, educated women are giving birth today.
"This play is a wonderful look at the birthing process," Ramona Young, Divergent Theater artistic director, says. "It is moving, and at times hilarious, as we see these different women tell their stories of joy and struggle."
Proceeds benefit the Whole Mothering Center, a women's advocacy organization serving the childbearing community of Southeast Texas with education, support, and resources through their transitions into new parenthood.
WMC members will host a BOLD talkback discussion following each performance, giving an opportunity for the audience to discuss the themes of the play with local birth activists. These discussions will point consumers to local resources, and help birth activists connect and form networks and alliances for changing the culture of birth both locally and on a larger scale.
The cast is composed of local actors including Chloe Sullivan, Tiana Hailey, Brandi Crawford, Stephanie Flatten, Theresa Ravenscraft, Stephanie Perez, Rachel Melonson-Reed, Alicia Cortez, Harry Reed and Andy Coughlan.
"This play really fits Divergent's mission to bring quality stories by and for women to Southeast Texas stages," Young said. "We have some wonderful people involved, and we are all delighted to partner with the Whole Mothering Center for this entertaining and informative production."
The Logon Café is located at 3805 Calder Ave. in Beaumont.
For more information, visit divergenttheater.com, or like the Facebook page.
For more on the Whole Mothering Center, visit http://wholemotheringcenter.org, or on Facebook.