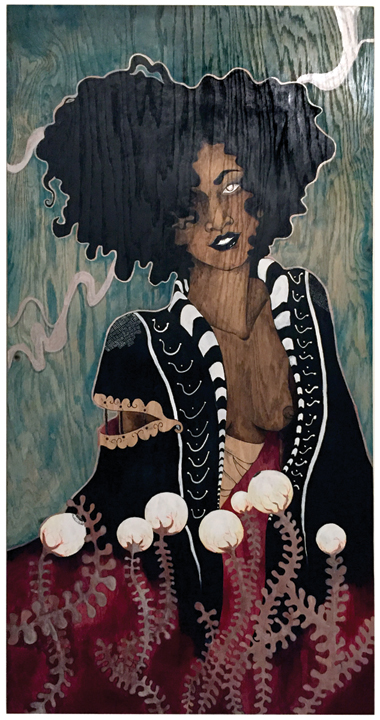 TASIMJAE 2016, The Art Studio, Inc. Members Jurored Art Exhibition, showed 68 accepted works out of a field of 106 submitted entries, April 7.
"It's great to see the progress of artists you have known and seen over the years. It's exciting to see what they've done and where their art is going,' Greg Busceme, Studio director, said.
A jurored show challenges artists by making them compete against one another and helps artists maintain their acceptance or rejection regime of how their work stands up to others, Busceme said.
"I think artists shouldn't be complacent. Their work should always be challenged. I think a jurored show helps them develop thicker skin. And ultimately, TASIMJAE is a shot at a one-man show," he said.
TASI office manager Elizabeth French said this show is what differentiates The Studio from many other organizations in the area.
"TASIMJAE shows that we have an active membership of working and professional artists. The juror and the competitive nature of the entry pushes artists and pushes The Studio to have a very strong exhibition," she said.
First Place went to Port Arthur artist Kwanzaa Edwards, who won $100 and a solo show at The Studio in May 2017.
Second place went to McNeese State University art instructor Kenneth Baskin; and third place went to Lake Charles artist Lynn Reynolds.
Honorable Mentions included Samantha VanDeman, Bryan Castino, Craig Odle, Shana Hawa, Maurice Abelman and David Granitz III.
The show's juror was Houston-based artist Michael Meazell.
<?php echo do_shortcode("