Columnist thinks of perfect nerd presents so you don't have to
Well another baseball season has come and gone, and in its absence the world has been filled with the bitter cold of winter and the promise of hot chocolate and presents under the tree. No doubt you have some truly geeky folks on your Christmas list, so sit back, take a sip of the warm beverage of your choice and let me make your Amazon shopping just a tad easier this year.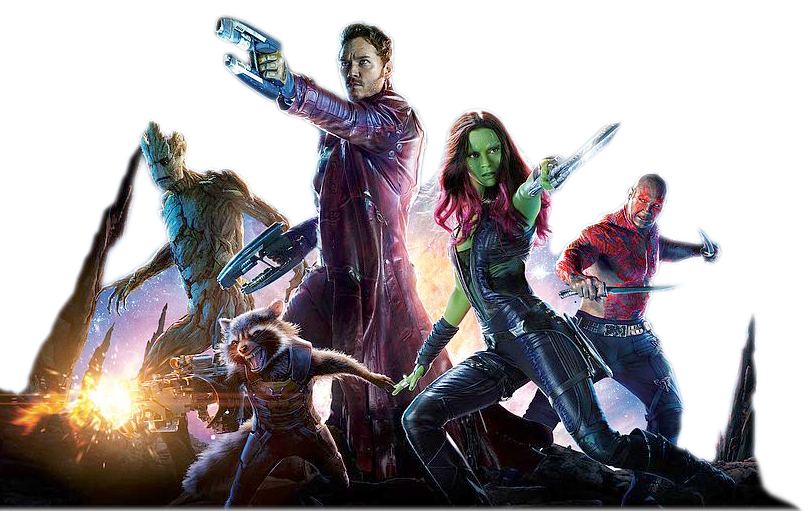 Guardians of the Galaxy — The biggest movie of the year hits Blu-Ray and DVD, Dec. 9. You can bring home this dazzling sci-fi romp starring Chris Pratt as a lovable outlaw, Bradley Cooper as a lovable mercenary raccoon and Vin Diesel as a lovable talking tree. Marvel Studios did it again and this Blu-Ray is packed with behind the scenes features detailing the special effects, make-up, and of course how director James Gunn put together the best soundtrack to hit the Billboard charts in years.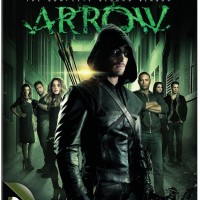 Arrow seasons 1 and 2 — Without a doubt this is the best comic book-inspired television show to hit the airwaves in over a decade and arguably one of the best shows on the air at the moment. As someone who has read maybe 12 issues of Green Arrow in my entire life, I can tell you this show requires no prior knowledge of the DC universe but instead a love of compelling and witty characters and intriguing plot threads that never fall short. Arrow took aim at the hearts and minds of its viewers and it struck a bullseye. This is for that comic book fan you know that claims to be "too cool for TV."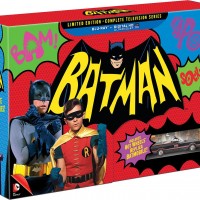 Batman: The Complete Series — Available for the first time in its entirety, the complete series of the show that kick started comics as a viable form of pop culture in another medium. Completely remastered, this series has never looked better. Plus the box set comes with a Hot Wheels Batmobile! How cool is that? Don't answer. I'll do it for you. It's very cool. For that friend on your list who yearns to feel like a kid again, I can't think of a better gift to find under the tree. If only it was packaged in a replica bust of Shakespeare. One can dream.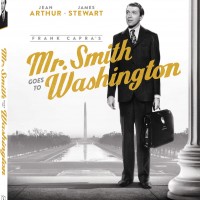 Mr. Smith Goes to Washington — This Jimmy Stewart classic celebrates its 75th anniversary this year with a remastered Blu-Ray and a host of special features including never before seen footage and a brand new documentary, Frank Capra's American Dream, narrated by Ron Howard. I could tell you there's a better Blu-Ray on this list for the film geek in your life but that would be a bald-faced lie.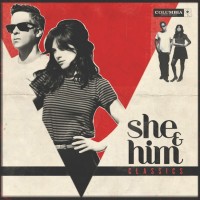 Classics: She and Him — Hey, here's a stupid question. Do you want to hear Zooey Deschanel sing "Stars Fell on Alabama?" What about "Unchained Melody?" Of course you do. You have ears right? This album of classic covers is due the first week of December and it will probably remain in a rotating loop along with the other albums on this list until summer hits.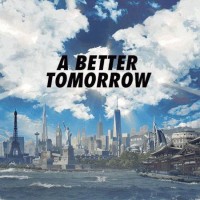 A Better Tomorrow: Wu-Tang Clan — The sixth studio album (Yeah, I was surprised, too) from the best hip hop group to ever hit the stage, "A Better Tomorrow" is a return to form for each member. Although they'll never be the same without ODB, this album comes damn close to what the Wu brought to the table in their early days while still striving for freshness and originality. For that hip hop geek on your list, you could do no better than this 16-track masterpiece that firmly announces the return of the Wu.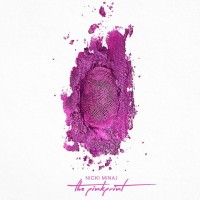 The Pinkprint: Nicki Minaj — I'll most certainly get some flak for this one from the hipsters, but this is my list and not theirs. For the past five years there has been no other female in hip hop with the range and rapping ability of Nicki Minaj. Not since Lauryn Hill (Yeah, I said it) has a female rapper been bold enough to rap and sing on the same album in such a way that makes you yearn for a double album of strictly both styles of music. Minaj has called this album her most daring and experimental which excites me in a way I cannot aptly describe. I can't wait for this.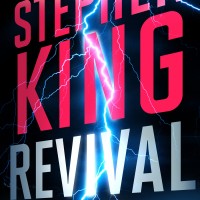 Revival by Stephen King — Set in a small New England town, no surprise there, Revival spans five decades, centering on a young boy and his first encounters with the new minister in town, and moving forward to his reacquaintance with his former pastor as the young boy, now in his 30s, struggles with a heroine addiction. The early reviews are saying this novel will be remembered as one of King's best works and I for one am intrigued. King does his best work when he is rooted in the everyday and the relatable. Religion and drug addiction have played a large role in his personal life and there look to be no punches pulled in regard to both subjects.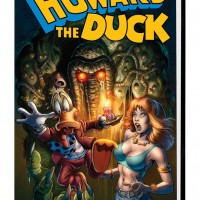 Howard the Duck Omnibus by Steve Gerber — Pulled across time and space from his home planet, Duckworld, and forced to live among "hairless apes" on a planet called Earth, Howard the Duck explores one of the weirder corners of the Marvel Universe. Written by Steve Gerber, this comic succeeded for years in a market where it should have failed outright. But thanks to Gerber's astounding writing and his willingness to stick it to the brass, Howard clawed his way into our hearts where he still remains, sitting idly sipping whiskey from a tumbler and smoking a cigar, waiting for his chance to shine once more.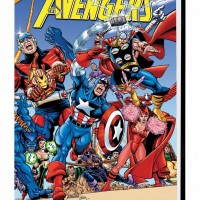 Avengers: Earth's Mightiest Heroes by Kurt Busiek and George Perez — Arguably the best run on Avengers since Stan Lee and Jack Kirby stepped away from their creations. Debuting in the mid-'90s, this Avengers run was an answer to all of the gritty comics that made up the '80s and early '90s. These were real heroes saving the world and acting like a real team instead of the angsty cry babies other publishers were trying to pass off as characters. For that comic geek that loves a good solid run on a series, this is a hardcover that will look gorgeous on their shelf while providing a quintessential look at these heroes.
That's it for me folks. I'll be bundled up inside drinking mochas and dreaming of sugar-plum fairies, whatever they may be. Stay warm and stay safe and above all, avoid the mall.
Mahalo!
Commentary by Jeff Dixon, ISSUE contributor
(Jeff Dixon loves movies and comic books in a way that often terrifies him. You can follow his insane ramblings on Twitter @RoiVampire.)