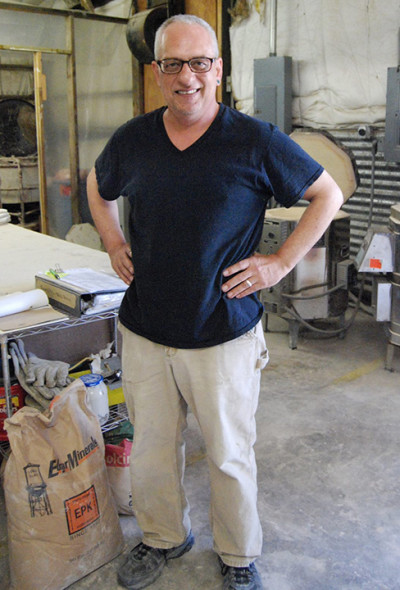 Born in 1955 I've lived in Beaumont most of my life save for two years in graduate school. Raised by great parents and sharing a life with two brothers and a sister, we spent half of our lives living at Crystal Beach where i was highly influenced by  the coast and all the life that swam in the water. The shape of shells and rocks and later shark teeth on the shore had a particular beauty that influences my forms still.
I began my career in clay  at Lamar University under the influence of Jerry Newman in the summer of 1975. Completely smitten, I bought a kiln and a wheel and set up a studio in my kitchen where I began to practice my art. Ultimately, I returned to Lamar to study under Meredith Jack for two years, where I gained a true understanding of what it took to be an artist.
In 1980 I started graduate school at Washington University under Professor David Hershey, where I spent two years working in clay and glass blowing.
Returning to Beaumont after unsuccessful attempts at teaching positions, it was my desire to open a studio where other artists could share space and work together. Along with my then wife Angela, we co-founded The Art Studio, Inc. in late 1983 at 1076 Neches St. in downtown Beaumont. We later moved to the White House department store, where we stayed for four years and raised funds to buy our present location at 720 Franklin St.
I remain Executive Director and Studio resident.
This slideshow requires JavaScript.