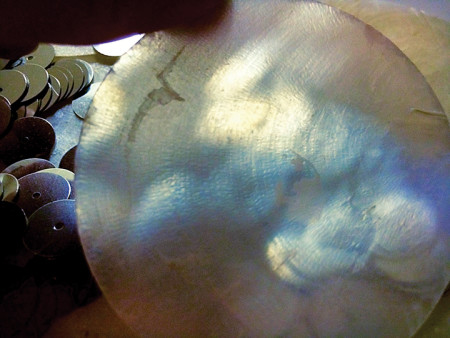 Beaumont native Jamie Barclay will present "Pearl," an exhibition of recent work, at High Street Gallery, Feb. 12.
Barclay earned her Bachelor's degree in Fine Arts from Lamar University in 2010. After completing her degree she moved to South Korea where she discovered she had a love for teaching. She continues to pursue both passions, teaching kinder through eighth grade art at All Saints Episcopal School here in Beaumont.
"I believe that everybody has creative potential, maybe some of us were taught not to recognize it in ourselves for one reason or another, but it is possible to be creative in whatever you do."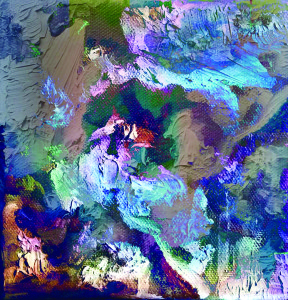 The current body of work, "Pearl," uses a variety of materials from traditional mediums such as oil paint and canvas to the less frequently encountered Capiz shells and Handira sequins.
"'Pearl' is about the power that our thoughts can have," Barclay said. "They can physiologically create form in our neural pathways or drive us to create representative forms. This matterless thought or idea has become a sort of circus flea to my mind, invisible except for the things they set in motion.
"In a lot of ways, a pearl is a perfect representation of the mental rumination that gives way to form, so I named my 'flea' 'Pearl.'"
A reception will be held from 7 p.m. to 10 pm at the gallery, located inside Victoria House at 2110 Victoria St. in Beaumont.
The event is free and open to the public and refreshments will be served. The artwork will be for sale by the artist.
For more information, visit High Street Gallery on Facebook or email VictoriaHouseTX@gmail. com.