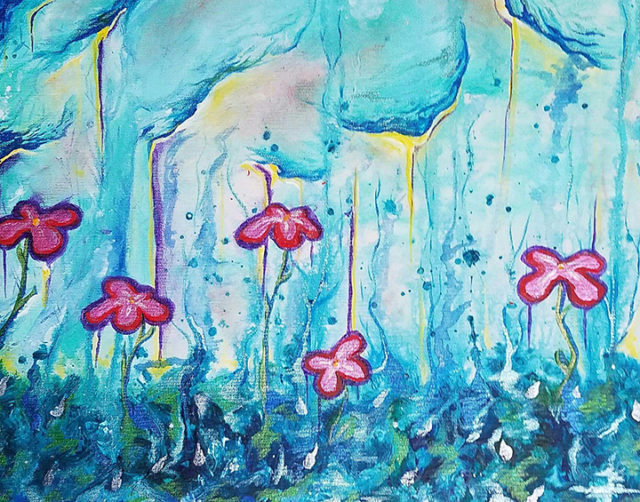 High Street Gallery will host an exhibition of artwork by Chance Hall, 7-10 p.m., Feb. 18. The gallery is located in Victoria House, 2110 Victoria St. in Beaumont.
The exhibition includes acrylic paintings, drawings, and collages on canvas, paper and masonite. Hall describes his work as "psychedelic, abstract, dark and colorful, high contrast."
Entry is free and the work will be for sale. Refreshments will be available at the event.
Beaumont-native Hall lives in Austin now, but studied art at Lamar Port Arthur under Grace Megnet. The artist said he pulls inspiration from instructors and peers, as well as Instagram, movies, and most of all music.
The exhibition does not have an official title.
"I'm really bad at naming things, but the best I can come up with is 'metal jelly'," Hall said.
"I want people to understand what it's like to be a metal jelly. Really I just like people to be in a state of confusion and delight. Sometimes I just wish aliens would put me in an intergalactic zoo where I can paint and eat whatever it is aliens eat."
For more information, email victoriahousetx@gmail.com, or visit the High Street Gallery Facebook page.