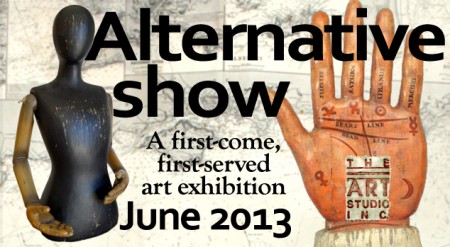 Artists looking for a place to show off their latest creations need look no further than The Art Studio, Inc. in June.
The annual Alternative Show, a first-come, first-served art exhibition, will be on display June 1-29.
The show will open June 1 with a reception, 7-10 p.m. at TASI's gallery, 720 Franklin in downtown Beaumont.
Entry is free and submissions will be accepted 2-5 p.m., May 28-30. There is a limit of five pieces per artist, and pieces must be delivered in person. All works must be show ready, and wall pieces must be wired (no sawtooths).
"This is a great opportunity for artists of all ages to exhibit their work in a relaxed setting," Andy Coughlan, TASI tenant, said. "There are no judges and everyone is accepted, so it is a great chance to have your work shown in a gallery.
"The Alternative Show has traditionally been a show where anything goes. We have had work that represents all ages and all levels of experience. Many local artists have used this opportunity to first show their work."
For more information, call 409-838-5393 or visit our "contact" page.