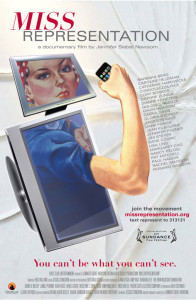 YWCA Beaumont will present a four-part film series dedicated to bringing awareness to issues aligning with the YWCA national agenda for domestic violence and violence against women, women's health, and racial justice issues affecting the community.
A different community host will screen each film with a panel discussion following.
YWCA Beaumont will kick off The Miss Fearless Women's Film Series May 18, with the screening of "Miss Representation" at the Antioch Missionary Baptist Church Youth Center, located at 3720 Cardinal Drive, 5:30 p.m. to 8 p.m.
After the screening, there will be a community/panel discussion led by local community media professionals.
"Miss Representation" includes stories from teenage girls and provocative interviews with politicians, journalists, entertainers, activists, and academics like Lisa Ling, Condeoleeza Rice, Katie Couric, Nancy Pelosi, Rachel Maddow, Rosario Dawson, Jackson Katz, Jean Kilbourne, and Gloria Steinem.
The film offers startling facts and statistics to leave audiences shaken and armed with a new perspective.
"The goal of the Miss Fearless Women's Film Series is to bring to the Beaumont community documentary films that provide critical perspectives on the most pressing issues facing women and girls today," Bridget M. Johnson, YWCA Beaumont executive director, said.
Admission is free
For more, email Donica Beckett, YWCA program coordinator, at dbeckett@ywcabeaumont.org, or call 409-899-1011.