ISSUE's resident nerd has the perfect stocking stuffers for the hard-to-please in your family
If we're being honest, and I hope we always are, me and you, I feel a little guilty asking for anything this year. After the season the Astros had, the most fun season of baseball I can remember, I don't know what I would want besides a time machine headed for Opening Day of next season.
But I do know of some cool stuff thats coming out soon that you'll want to snag for various geeks in your life. So let's get to it.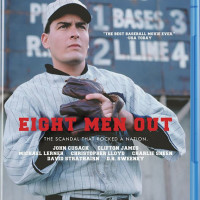 Eight Men Out — We begin with perhaps the best and at the same time worst film about Major League Baseball. Now understand that the film is not bad in the conventional sense. But for folks unfamiliar with the "Black Sox Scandal" of 1919, and the fixing of the World Series, the film will do little to educate them on the intricacies. It is the very definition of "inside baseball." But for that baseball geek in your life who loathes the winter months, this Blu-ray is a perfect stocking stuffer. Starring John Cusack, Christopher Lloyd, Charlie Sheen, Michael Rooker and John Mahoney, this film is about how important America's pastime is, and how easily the men who play it can fail us.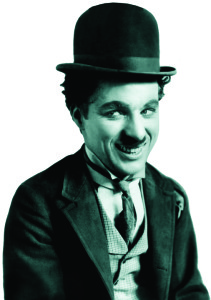 Chaplin's Essanay Comedies — In 1914, the Eassanay Film Manufacturing Company lured Charlie Chaplin away from his longtime collaborators Keystone Studios. Chaplin made 15 short comedies for Essanay in 1915, including one of his most beloved films, "The Tramp." This is one for the old school film geek that has everything, because trust me, he doesn't have this, at least not yet. Most of these are appearing in high definition for the first time with this collection and they've never looked better. Watching all 15 you can see the artistic growth in Chaplin, both in storytelling and performance. The characters become more fleshed out and the stories go in more unpredictable places, unheard of places for comedies of the era. This is a must have for anyone with even a passing interest in silent films.
The Garbage Pail Kids Movie — Now listen, I know it looks like I softened you up with the baseball flick and the Chaplin collection. It was looking real classy for awhile there, wasn't it? Now you're sitting here reading about The Garbage Pail Kids and you're thinking, "I've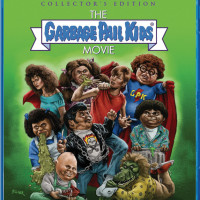 been bamboozled." Well you're right. That's exactly what I did. It's what the Garbage Pail Kids taught me to do. Or maybe that was the Goonies? No… Goonies never say die. Well it doesn't matter. What matters is "The Garbage Pail Kids Movie" is on Blu-ray and you are bound to know someone whose eyes will light up when this 1980s time capsule is unwrapped. Sure the plot is almost non-existent, and the acting is atrocious. Honestly, we all knew what we wanted to see when this came out. We wanted to see the Garbage Pail Kids to do a bunch of gross stuff that we could laugh at. It's what we still want. Anyone who says otherwise is a sucker.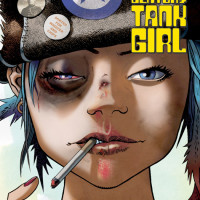 21st Century Tank Girl — Jamie Hewlett. Alan Martin. Together on Tank Girl for the first time in 20 years. Now if those two names don't mean anything to you, the number should. For the comics industry this kind of thing, two creators returning to the work that kick started both of their careers after a two decade absence, it was unheard of. But they did it and they made some amazing comics doing it. Tank Girl has always been a "damn the man" type of character, but in the current climate something about her rang truer than ever and I couldn't have been more pleased with the comics collected in this hardcover. For your friend who's into indie comics, or any comics really, this will be a welcome edition to any bookshelf.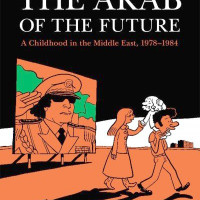 The Arab of the Future: A Childhood in the Middle East, 1978-1984 — Written and illustrated by Riad Souttuf, this memoir tells the story of his childhood, moving from rural France to Libya, to Syria, with his family as his father chased his dream to find them a better life. Once again, in the current climate, this comic speaks volumes about the world around us, and how our past mirrors our future. For your current-events geeks this will be a fascinating and beautiful read.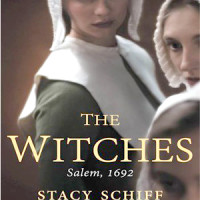 The Witches: Salem, 1692 — When Pulitzer Prize-winning author Stacy Schiff writes a book about the Salem Witch Trials, you know your history geek friends are going to want it in their pale little hands. I know I want it in my pale hands. This book has everything — mass hysteria, kangaroo courts, snitches, voodoo, hangings, little girls telling huge, huge lies and, of course, lots of bonnets. Listen, it's not going to be a funny read and I tend to use humor as a defense mechanism. I'm not perfect.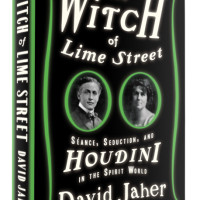 The Witch of Lime Street: Seance, Seduction and Houdini in the Spirit World — When most of us think about the 1920s, we conjure up images of flapper girls and Tommy Guns. But in 1924, the wife of a Boston surgeon came to embody the raging national debate over spiritualism. Reporters dubbed her the blond Witch of Lime Street but she was known to most as Margery. One of her biggest supporters was Sir Arthur Conan Doyle. Her biggest critic, Harry Houdini. This book tells the story of Houdini's crusade to unmask Margery as a charlatan. That really happened. All that stuff you just read, real. The '20s were nuts.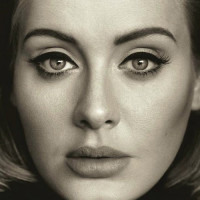 25: Adele – OK, just hold on. I'm not asking you to buy your friend a CD or send them an email with an iTunes code in it, so settle down. I'm asking you to buy them this beautiful album on vinyl, the way it was meant to be heard. I'm asking you to hand them this gift, and a hot cup of tea and maybe a blanket. I'm asking you to let them know that it's ok to cry your goddamn eyes out at four in the afternoon if you feel like it. It's your right as an adult and a human being, and no one is going to take that away from you! I'm sorry, it's just, it's just really good. It's a really good record.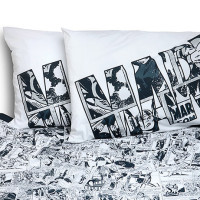 Marvel bedding at thinkgeek.com — For the adult in your life that would be much happier with Spider-Man bedding than whatever these muted colors are supposed to be, this is the perfect gift. They're black and white, very tasteful, full of Jack Kirby and Steve Ditko panels. It's OK if you don't know who they are, it's fine, really it is. Just rest easy knowing your friends will be resting easy on these works of art drawn by men who are, I'm sorry, national treasures.
And that brings us to the end, dear ones. Remember to stay safe out there and stay warm wherever you may be. Grab yourself a hot chocolate, curl up with someone you love and watch "Die Hard," or the Christmas movie of your choosing. I'll see you all in the new year.
Mahalo!
Commentary by Jeff Dixon
(Jeff Dixon loves movies and comic books in a way that often terrifies him. You can follow his insane ramblings on Twitter @ThatJeffDixon)