They say it's for the kiddo, but let's be honest, we know who is really going to be sitting on the living room floor playing with all the cool stuff…
No doubt by now we've all carved our turkeys or hams and gotten our fill of dressing and greens — don't spare the hot sauce please — so that we may turn our cold and blistered faces toward the light of Christmas and all the capitalistic carnage that comes with it. 
Back in October, I became a father, and this year I thought we might try something different for the Geek's Guide. For all the new dads and the dads who are expecting on your list, here are some gift ideas to help them in their long and arduous journey.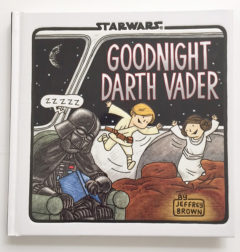 Goodnight Darth Vader by Jeffery Brown — The third in a series of "Star Wars"-based children's books, Brown writes and illustrates this parody of the classic "Goodnight Moon" set on the Death Star where a very tired Darth Vader is trying to get his twins, Luke and Leia, off to bed so he can spend more time ruling the galaxy.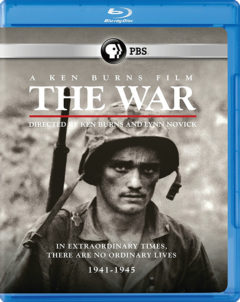 The War — One of the unwritten rules of fatherhood is knowing a little too much about certain things. Grilling, baseball and, of course, World War II, or just "The War" if you want to be accurate and nonchalant all at the same time. Produced by Ken Burns and narrated by Keith David, this seven-part documentary tracks America's involvement in the war through newspaper articles, journal entries, official armed forces documents and interviews with veterans, friends and family. It paints a picture of this moment in history with a wider brush than any book or film I've ever seen, and it truly is a definitive look at how we changed the course of the war and how the war changed us right back.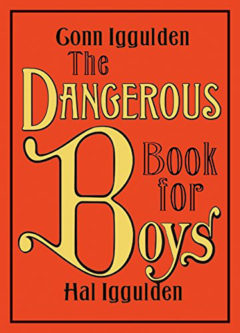 The Dangerous Book For Boys by Hal Iggulden — It might have the word "boy" in the title, but this book is a treasure trove of things that will interest all kids and parents alike. Chapters include How to Play Stickball, Building a Treehouse, Sampling Shakespeare, Dinosaurs, The Seven Wonders of the World and Building an Electromagnet. Honestly, you could spend endless summer afternoons diving into the experiments and activities this book lays out. A must read.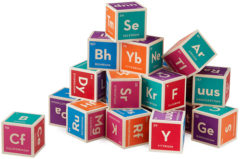 Uncle Goose Elemental Blocks — It's never too early to introduce your little one to the joys of chemistry. These building blocks patterned after the periodic table are the perfect way to get your little girl or guy playing and learning at the same time.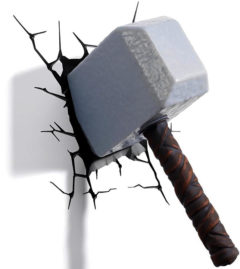 Avengers Assemble Night Lights — Forget those boring old night lights with their small faded yellow bulbs and their Precious Moments artwork. That stuff is for babies. Well, to be fair, these night lights are for babies, too, they're just much cooler. I mean look at these things. That's Mjölnir, the fabled hammer of Thor, just lighting up your kid's room. How cool is that? Very cool. That's how cool.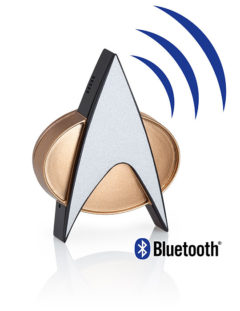 Star Trek Bluetooth ComBadge from ThinkGeek.com — One of the earliest things you'll learn as a father is that sadly you only have two hands. Holding a newborn and talking on the phone can be a challenge that would put the trials of Hercules to shame. Behold, a Bluetooth that is both form and function. Answer calls on your cell by tapping the communicator badge just like Captain Picard, leaving your hands free to change diapers or hold your baby boy aloft while you entertain him with stories about the Nixon tapes and the history of A Tribe Called Quest.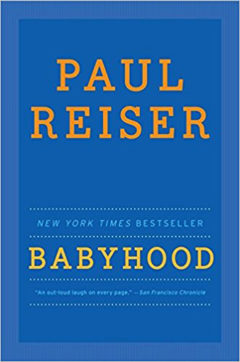 Babyhood by Paul Reiser — This one is a must for anyone expecting, dad or mom. Funny and touching insights into the joys and hurdles of having a baby by one of the best comedy writers in the business. In a sequel to his bestseller "Couplehood," Reiser takes the reader through all the ups and downs of pregnancy, birth and the first few years of raising these little bundles of laughter and farts.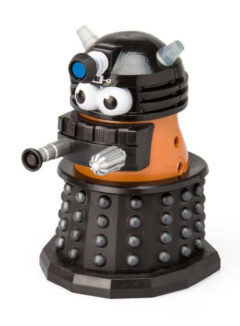 Dalek Mr. Potato Head — True geeks love to make it apparent which geekdom they subscribe to, and what better way for Doctor Who fans to show it off than a classic toy with a new twist. Your little one will love rearranging the pieces and faces on this Dalek before using it to exterminate all life in the galaxy or, at the very least, the nursery. 
And that's all for me, I'm off to measure out purified water into tiny bottles over and over and over again. But don't you worry, it's all worth it, every single little moment. 
Mahalo!
Commentary by Jeff Dixon. Dixon is the proud father of a small human named Sean Howard, who loves A Tribe Called Quest and his mother more than anything. Jeff has recently become an expert in baby formula, burping and the art of changing diapers at 3 a.m.