TASI's Bacchanal Beaux Arts Ball set for Jan. 20
The Art Studio, Inc. will host Bacchanal, a costume-themed dance party and fundraiser, Jan. 20, to raise funds to repair Hurricane Harvey damage.
Each year, the Beaux Arts Ball is organized as The Studio's largest and most important fundraiser and is always designed with a specific theme in mind.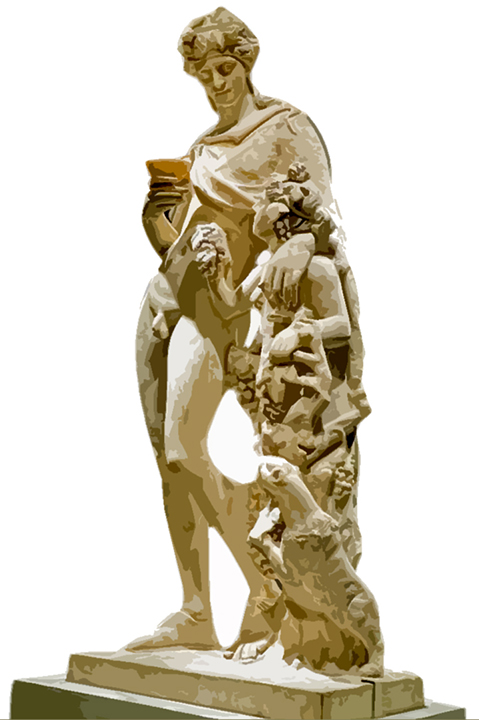 "To say Hurricane Harvey had a damaging effect on the community would be an understatement, but it certainly left many people and organizations impacted, and we want to do something to lift everyone's spirits after the new year and address our own damages at The Studio," Bacchanal event coordinator Olivia Busceme said.
Bacchanal is taken from Bacchus, the Roman god of wine, which loosened the chains of social restraints in ancient times and is meant to do the same for this event.
While the Romans may have had the reputation of going oveboard in their revelry, The Studio, always known for throwing some of the best parties around, chose the irreverent theme as an excuse to have fun while supporting one of the area's longest lasting organizations supporting art and arts education.
"The ball each year has the mission of raising funds to support its art education programs, encourage membership and celebrate the year's accomplishments of tenants and local artists," John Roberts, event co-chair said. "And that hasn't changed, but Harvey really had a negative impact on what we do, and while The Studio has struggled getting past the storm, we want everyone in the community to know we're coming back better than ever."
Like many who have and are struggling to get past the effects of the storm, The Studio has seen a bit of a silver lining, too.
"The storm, for all of its damage, has created some new opportunities and forced us to do some things that we may not have so soon," Greg Busceme, executive director, said. "Our bathrooms were severely damaged, but because of it, they now have had a complete upgrade and more efficient design. And our entrance to the sales gallery is getting a remake as well because the storm uncovered some previously unknown termite damage."
Costume-themed parties are one of the great things that The Studio hosts every year with fun for all ages over 18.
"There are going to be many exciting things going on," Olivia Busceme said. "The event, with all who attend in costume, like it always is, will be an exhibition in itself. There is going to be music, dancing and a drag show. It's going to be one of the best art events of the year — there will be nothing else like it."
Roberts said this is a great opportunity to be creative with costumes and to have a good time supporting a great organization.
"Everyone should be creative and come out," Roberts said. "We are going to transform the entire appearance of The Studio. The Studio knows how to throw a fun party, and there are several things for people to do once they get here."
Olivia Busceme said people should "like" the Facebook event page.
"Pick out your favorite Roman or Greek deity, spirit or creature and plan your costume. Togas are always great, and we want to help people plan their costumes," she said.
In addition to all the activities, music and shows, there will be a cash bar, heavy hors d'oevres and sweets with a distinct Mediterranean flavor and appeal.
Tickets are $50 per person through Jan. 19 online and at The Studio and are $60 per person at the door the day of the event.
Click the tickets link to purchase with a credit or debit card on The Studio homepage at www.artstudio.org. Tickets are also available 1-5 p.m. Tuesdays through Saturdays at The Studio.
For more information, call 838-5393, visit www.artstudio.org. or see the event Facebook page.
Story by Stephan Malick, ISSUE staff writer