TASI to host darkroom photography exhibition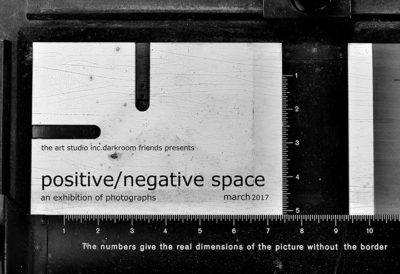 In this digital age, a group of like-minded individuals are stepping back in time to create works in an old-fashioned style.
The Art Studio, Inc. will host "Positive/Negative Space," an exhibition of photographs by The Studio's "Darkroom Friends," March 4-24. A reception displaying the work will be held 7 p.m. to 10 p.m., March 4.
"The Darkroom Friends promotes darkroom-based photography for a community of people to share resources and knowledge," photographer Joe Winston said. "We want people to see that darkroom photography is a hand-crafted process that involves many different ways of producing imagery."
Aside from images by Winston, who is also TASI board president, the exhibition will include work by Valerie Yaklin-Brown, Laura Burlton, John Fulbright, Marilyn Tennissen, Brandon Tibodeaux, DJ Kava, Nathaniel Welch, Eric Adams, Gabriel Sellers, Jacob Garcia and Will Stark.
Techniques on display will include silver gelatin, albumin and tin types.
For more information, call The Studio at 409-838-5393.