Coming Out Ball set for June 4 followed by Festival on June 11­­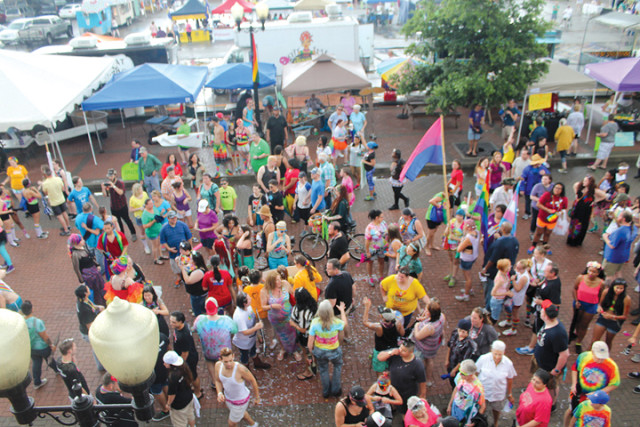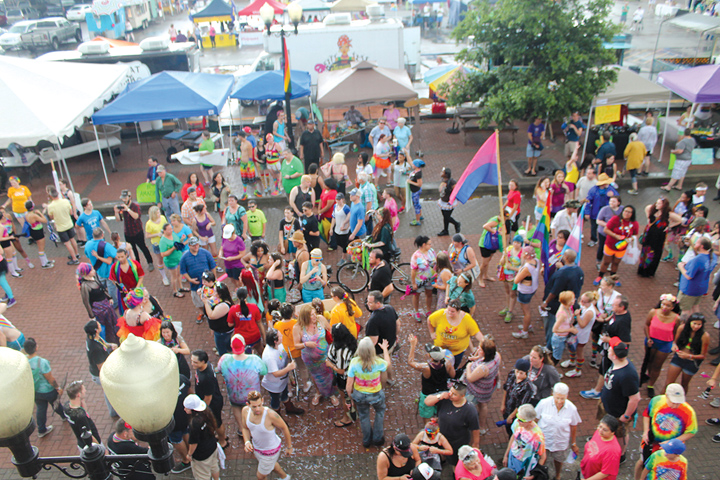 Beaumont Pride will present a dozen LGBTQ debutantes ages 15 – 50 at the second annual Coming Out Ball, June 4 at MCM Elegante.
"We are trying to make everything Pride bigger and better," Shawn Hare, Pride chair, said. "We are confident we can do that with the 2016 ball."
There are sponsored tables, VIP seats and general admission seats. Guest may enjoy a premium bar and a hors d'oeuvres buffet. Tickets may be purchased at eventbrite.com
"The Pride Ball has proven itself to be an out-of-the-box great time and we have many new features," Hare said.
The Lunchbox Jazz Quartet and DJ collective, Son of Hot Damn, will offer musical entertainment with Tisha Flowers and Company performing. There will also be a live art auction.
The 2016 Grand Marshal, Beaumont native, Colt Keo-Meier, will be recognized, as well as other community leaders.
"I think now more than ever it's important to highlight the relationships that exist," Hare said. "It's also a time to build new relationships. The ball is a great opportunity to do that.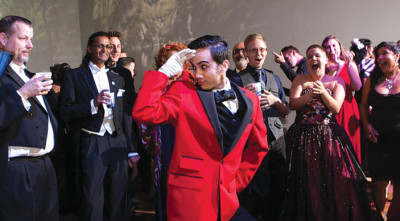 "This is also an opportunity for not just the debs to express themselves, but for attendees to take the 'black-tie preferred' and get creative."
The ball is the largest fundraiser for Pride, a non-profit organization.
Glitter, glow sticks and good company should make for a great time at the third annual Beaumont Pride festival, June 11 at the 200 block of Crockett Street.  The 2016 festival includes a walk, street fair, three indoor venues and the first night parade in Beaumont in the past forty years.
"Walking down the middle of downtown Beaumont with hundreds of friends, allies and family is a surreal experience," Hare said. "Last year we walked through the pouring rain and had a blast."
Festivities begin at 10:30 a.m. at Broadway and MLK with registration to walk down Broadway to The Crockett Street Entertainment Complex in support of the LGBTQ community. The walk begins at 11:30 a.m.
Festival gates open at noon. The walk and street fair are free, with an $8 all-day pass to inside venues.
Hare said the committee is working to make the festival more fun, colorful and entertaining than ever before.
The Gig will host a plethora of performances with many drag acts, Tisha Flowers, assistant drag coordinator, said.
"We will showcase Beaumont's local drag talent as well as other popular queens and kings from surrounding areas," she said. "Throughout the event, you'll be able to see glamour, comedy, Goth, gender-fuck, spoken word and dancing queens. Not to mention, drag kings, boy performers, faux queens and we will be ending the night with some very talented exotic male dancers."
Tequilla Rok will have hometown favorites like The Ron Jeremies and funky imports like punk-rock band, Zeroheros from Santa Fe, Texas.
Zeroheroes said they love a party and celebrating a good cause adding that the struggles of the LGBTQ community hit close to home since a band member is gay.
It is cool to be able to represent not only gay artists, but also members of the community who don't necessarily fit many of the pre-conceived notions and/or stereotypes that are unfortunately still all too commonly associated with homosexuality or anything not considered to be the status quo as defined by mainstream society," they stated.
Hare said patrons should feel safe to come and enjoy the celebration. The Beaumont Police will be on hand for security.
"We have hours of daytime, family-friendly entertainment lined up," Hare said.
Face painters, hula hoopers, fire dancers ºand first-time additions; multiple street DJs, dancers and stilt walkers will be on the street mingling with guests.
The street fair closes at 5 p.m. with acts continuing to perform on The Gig and Tequilla Rok.
Staging for the night parade begins at 5 p.m. at the Civic Center. The parade commences at 8 p.m.
"The street will be filled with performers, classic cars, and lighted floats," Hare said. "Festival goers don't just have to watch the parade — they can buy a 'Ticket to Ride.'"
"Tickets to Ride" may be purchased at evetbrite.com. Float riders must be 18 years old.
For more, visit the Beaumont Pride Facebook page, or visit beaumont-pride.org.