Gala to honor Cobbs, celebrates 29th anniversary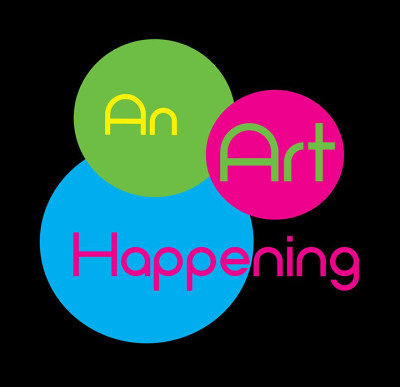 The Art Museum of Southeast Texas invites Southeast Texans to join in a night of interactive celebration of the arts at its 29th anniversary gala, "An Art Happening," at 6:30 p.m., Sept. 9.
"This neon glowing affair will be overflowing with cocktails, delectable dining, fabulous entertainment and many exciting surprises, all while highlighting one of AMSET's most vital missions: to provide creative vision throughout Southeast Texas," a release states.
"An Art Happening" will honor arts patron, Amelie Cobb, and her son, artist John Cobb. Chaired by Keely and Craig Kinsel, and with support from Gala committee members Judy Black, Sandra Clark, Sandy Fertitta, Lori Lockwood, Albert Nolen and Janey Phelan, guests will have the opportunity to join in AMSET's largest fundraiser of the year.
"The Art Museum Gala of 2016 is going to be an 'Art Happening' experience for all involved. We are honoring a longtime friend and very talented artist, John Cobb, and his mother, a devoted patron of the museum, Amelie Cobb," said Gala Chairs Keely and Craig Kinsel. "The guests will be circled with performers, surrounded by fabulous music, delicious food and cocktails for all. Please join us for a night of spherical and theatrical twists!"
Cocktail hour will begin at 6:30 p.m., during which guests are encouraged to immerse themselves in interactive and multidisciplinary "happenings" throughout the museum, followed by a dinner served at 7:30 p.m. Prepared by Two Magnolias Catering, the dinner menu will feature a selection of the finest cuisine. Following dinner, guests are invited to dance the night away to the innovative sounds of Southeast Texas DJ, Mark Fiorenza.
A silent and live auction featuring an overnight trip to New Orleans, priceless artwork, lavish parties, sports tickets, stunning jewelry, and other tempting items will round out the evening.
Reservations are $250 per person for Hoop Seats (swivel in your unreserved individual seat(s)), $1,600 for a Disc-O table ("on the beat" reserved seating for 8), $2,500 for a Neon Circle table ("enlightening" reserved seating for 8), $5,000 for a Global Force table ("plush" reserved seating for 8), $10,000 for a Silver Spherical table ("performance" reserved seating for 8), or $15,000 for a Glowing Golden Orb table ("premier happening" reserved seating for 10).
Dress is artistic casual, with neon and black garb highly encouraged.
Seating is limited, and tables are selling quickly.
Visit www.amset.org or call 409-832-3432 to reserve a table. Proceeds will support AMSET's exhibition and education programs.