Once again, it's time for the annual guide to the perfect gifts for the nerd you love
Well it's that time of year again. You've all got geeky friends on your lists and you have no idea what to get them that will show them they are understood — to show them that you have taken the time to acknowledge their geekdom and purchase a gift accordingly.
First up we'll handle our movie geeks with some titles that are new to Blu Ray.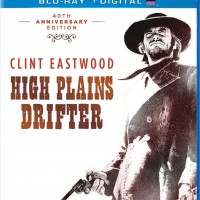 High Plains Drifter — I almost began this by saying it was the first movie Clint Eastwood directed. That's how utterly forgettable his first effort was. "High Plains Drifter" is anything but. Eastwood takes the best parts of Sergio Leone's spaghetti westerns and turns them up to 11. The film takes place in a heightened reality where the lines between right and wrong, the real world and the netherworld, are blurry at best. Also, it remains the only film where a town is literally painted red. Just tuck that away for future games of pub trivia.
Tank Girl — Here's the thing about "Tank Girl"; much like the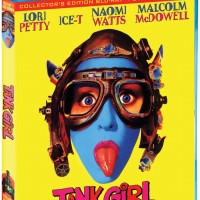 recent "Judge Dredd" adaptation, "Tank Girl" is surprisingly faithful to the source material. As such, it is simply not for some people. "Tank Girl" is a very strange comic and Rachel Talalay (Oh that's right, I know her name) made a very strange movie out of it. Lori Petty turns in a whimsical performance that teeters the line between every Zooey Deschanel character ever and Mad Max. But honestly, the real draw here is Ice-T and Iggy Pop completely owning that they are in a movie featuring talking kangaroos. Out for the first time on Blu Ray (I know I couldn't believe it either), this one is for your friend who loves indie comics or simply out of control '90s movies.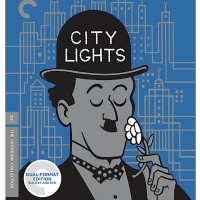 City Lights (Criterion Collection) — The fourth film Charlie Chaplin directed at United Artists, "City Lights" is a gorgeous and lighthearted work that Orson Welles called his favorite movie of all time. Did you read that? Orson Welles announced out loud that essentially he loved this film more than any other film ever. Here's another bit of trivia for you. Virginia Cherill, the blind flower girl — who is amazing just for your information — quit acting a few years later. She said, and I quote, she was "no great shakes of an actress." Isn't that just everything?
Big: 25th Anniversary Edition — Lets just gloss over the fact that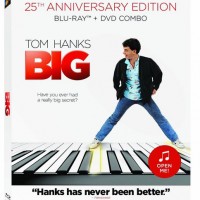 "Big" is 25 years old and focus on the fact that there is a director's cut of "Big." Yeah, let that sink in. How does that feel? Pretty awesome right?! The disc also includes deleted scenes which, if you've been paying attention, aren't in the director's cut. Which means this is an actual director's cut and not just some ham-fisted cash grab where the studio paid some intern to inject all the deleted scenes into the original film regardless of how it flowed. Also, each edition comes with one of three "Zoltar" fortune teller cards which tells me that whoever put this together really knows their audience.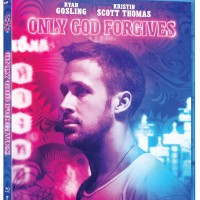 Only God Forgives — Here's a simple question: do you like movies that are super cool? If so you will absolutely fall head over heals for "Only God Forgives." Not only was this the single best-titled film of 2013, it was for all intents and purposes, super cool. If this film were a person it would be George Clooney. And not just regular George Clooney but George Clooney in a tux in Las Vegas. If this movie were a car it would be a white 1970 Dodge Challenger with a thin red racing strip. If this movie was a fictional character it would be Jay Gatsby plus karate. Also, vengeance. Please do yourself a favor, ignore my incoherent ramblings and buy this for your friend who loves foreign crime movies.
Thor God of Thunder: The God Butcher by Jason Aaron and Esad Ribic — Have a friend who loves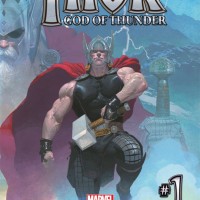 the Avengers movies but hasn't read any of the comics? Of course you do. You're a person living on this planet. If they like Thor even a little bit please make sure they get their hands on this. Set in three different stages of Thor's life, Aaron takes readers on a journey through Asgard, Midgard and beyond in a quest to find out who Thor is, as a god, as a leader, as an Avenger and even as a man, or close to it. Plus, how often have you read a story about a serial killer who targets deities? I probably should have led with that part right?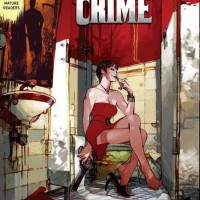 The Last Days of American Crime by Rick Remender and Greg Tocchini — This delightful little crime comic takes place in the not so distant future where the ever lovable United States government has developed a nationwide signal that makes the general populace simply not want to commit crime. Days before the signal goes live, Graham Brick (just stay with me) plans to orchestrate not only one of the biggest scores of all time but also the last crime in American history. Come for the biting satire, stay for the gorgeous art and character moments. Remender is a master of story and structure, and the panel work by Tocchini is heavily influenced by Italian indie comics of the '80s. This is a gorgeous and fun read, perfect for that friend of yours who quotes "Oceans 11" way too much and claims that "Oceans 12" "has its moments." It doesn't Chris, it just doesn't.
Doctor Sleep by Stephen King — We all have friends who are huge Stephen King fans. We also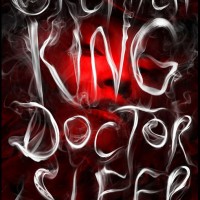 have friends who don't read Stephen King. Then there's a third group, the ones who have read some of his best known work, including "The Shining." One of King's rare sequels, "Doctor Sleep" finds Danny Torrance all grown up and working at a hospice. There are also psychic vampires and a larger exploration of Danny's powers. To say more would probably spoil half the fun, but if you've got a friend who counts "The Shining" as one of the scariest books ever, they need to have this in their collection.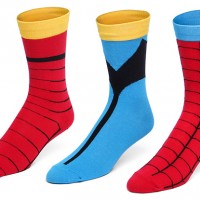 Marvel Superheroes Sock Set from thinkgeek.com — Real talk, these are Spider-Man socks. That's all I should have to say. But wait, oh look, Iron Man, too. And Wolverine? This is madness. Ladies, buy your boyfriend these socks. For real. Not even joking a tiny bit. Are you listening? Is this thing on?
Doctor Who Tardis Teapot from thinkgeek.com — Fellas, does your girlfriend love Doctor Who? If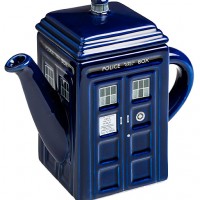 she does I have you covered. Look at this thing. It's a teapot shaped like the Tardis. If you know what that means you know exactly how much she will love this. I mean, she can make tea in it, guys. You know how much she loves tea. Oh my god, tea is the best, right? Tea on a Sunday afternoon in Old Town curled up with an Agatha Christie novel. Kill me.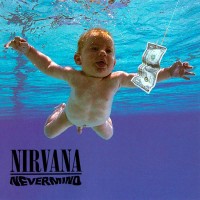 Nevermind by Nirvana – Did you know they remastered "Nevermind" and released it on vinyl? Well they did. Listen I don't have to tell you how great "Nevermind" is. You're smart. You've figured it out long before now. You've had time to pour through the wealth of grunge that came out of the Pacific Northwest in the late '80s and early '90s. You understand now that "Never-mind" is a shining example of how to capture the spirit of a new sound and trap it like a caged animal for a moment. It's lightning in a bottle. It's one of those rare albums that grabs you by the throat from the moment it begins and never let's go. The Wikipedia entry for "grunge" should just be a streaming audio file of this album. I mean, that's pushing it, but probably not far.
And so ends another look into a world that exists beyond this bitter cold. Remember to avoid the crowds and grab the nearest machine you use for Twitter and figure out a way to buy these items online. They'll be just as cheap and you'll be 100 percent less likely to be trampled by soccer moms. I feel as though I've made a joke very similar to that before and if so forgive me. This basketball season is getting to me. If you need my assistance I'll be listening to Rockets games on an app. God help me.
Mahalo!
Jeff Dixon
UP Contributor