TASI mixes education with fun in kids' workshops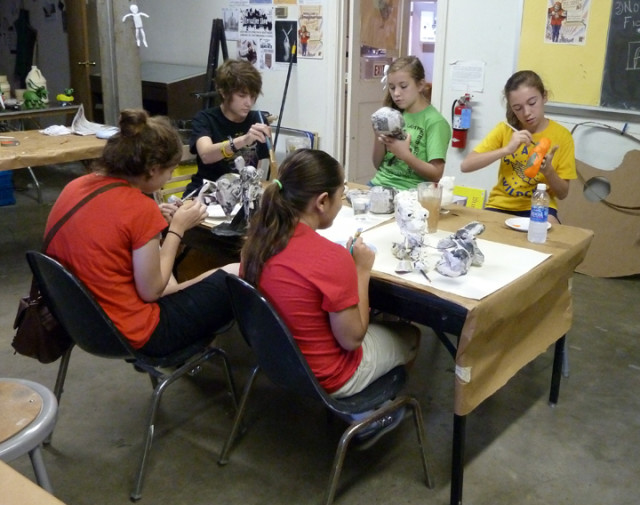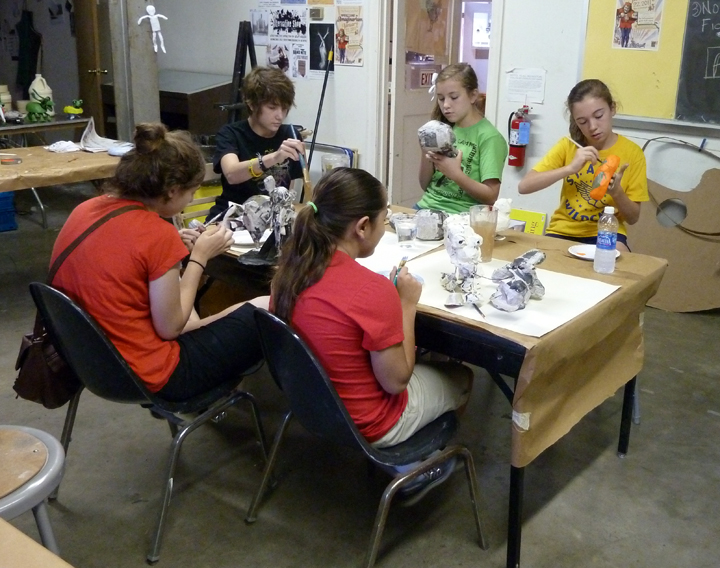 The Art Studio, Inc. will kick off its annual summer ArtSkool July 11-22 for young artists ages 10 to 14 years old. Students will enjoy the chance to work with ceramics, drawing, painting and 35mm film photography and darkroom.
Students and parents have the option of signing up for one week or two week Monday through Friday sessions.
Each week costs $100 and includes all supplies. Students will need to pack a lunch and a drink each day. The workshop begins daily at 9:30 a.m. with a lunch break at noon and the sessions finish daily at 3 p.m.
On the Friday of each week's session, a student exhibition, from 5 p.m. to 6 p.m., will showcase student work for families, friends and the community. Light refreshments, including The Studio's famous lemonade, will be served.
"The ceramics session I teach is a fun and relaxed way for young artists to get an idea of how to work with 3D object," Greg Busceme, TASI executive director, said. "It involves complex problem solving and gets young artists to develop how they make something from nothing. We really get dirty sculpting clay and it's a good way for students to express themselves."
Busceme emphasized wearing clothes that can get dirty because ArtSkool is all hands-on work. The ceramics pieces are fired using raku method and it's a messy process, he said, adding that all the students' efforts pay off in the end.
"I still get excited after all these years at the student exhibition of Friday, because you get to see the sense of wonderment on the kids faces, as well as that of their family members," he said.
For photography instructor Joe Winston, teaching students how to communicate through a lens and how to communicate with imagery and concepts is what motivates him each session.
"Photography is very alluring in both the concept of how the process to capture a photo works and then in the mystery and magic of a darkroom," he said. "It's a hands-on process and has to be practiced and we're able to do it at our individual paces."
Winston, who also serves as chairman of The Studio board of directors, said that students will be introduced not only to the concepts of composition, but also the vocabulary of photography by taking photos.
"I want the students to have a good time and really be able to experience what photography has to offer and the ability to make something they enjoy," he said." And the photography class is literally held in the coolest room of The Studio."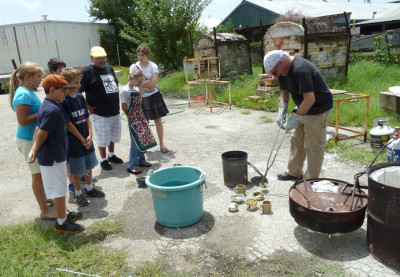 Winston said the class is tailored to each student and they will work on both individual and group projects.
One of the foundational disciplines of creating art has always been drawing, and instructor Sheila Busceme will lead the drawing and painting classes this summer.
"Students are going to be able to try out and discover different mediums such as pencil, pastel, charcoal and acrylic paint," she said. "It's a chance to see what everything does and to get a feel for things. They may have never used or seen how other mediums can be used. It's about finding something you like."
Sheila Busceme said students will examine the works and techniques of some master artists, and focus on concepts of color theory and color mixing.
"The class is for all levels of learners," she said. "This is an opportunity for students to feel their way through creating art and see how things are made, and experience the variety of methods and materials out there."
As the class progresses, Sheila Busceme said is able to individualize each student's ability level and she wants each of them to go further than they have ever before.
"I try to make ArtSkool an inspiring experience," she said. "I see where they are at and I try to help them get to the next level. The kids come in eager to work each year with lots of questions and that inspires me. Someone will come in and say, 'How do I draw a nose?' and we can run with it and see how that applies to what we're working on."
Sheila Busceme also holds individual and advanced lessons at The Studio throughout the year, and said she enjoys watching students go to ArtSkool, and grow into their art and develop.
"TASIMJAE winner Avril Falgout was a former ArtSkool student and look at what she is doing now," she said. "I really like watching artists grow and ArtSkool is a wonderful and accepting place for students of any level to learn about art."
To register, visit www.artstudio.org, or call 409-838-5393.
Story by Stephan Malick
ISSUE Staff Writer