A SEASONAL GUIDE TO KEEP THE NERDS OCCUPIED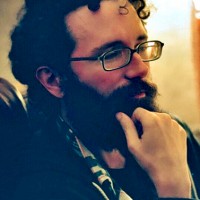 Commentary by Jeff Dixon (Jeff Dixon loves movies and comic books in a way that often terrifies him. You can follow his insane ramblings on Twitter @RoiVampire.)
Well it's summer, Not that you'd notice from the weather, of course. We're two months into baseball season and I wore a hoodie this week. Nevertheless, summer is upon us and that means we'll all be looking for entertainment. If air conditioning is your bag the first part of this list is for you. However, if iced tea and a beautiful rest on a patio are more your bag I'm sure you'll be quite pleased with the music and book recommendations. If none of these are your bag what in God's name are you doing here?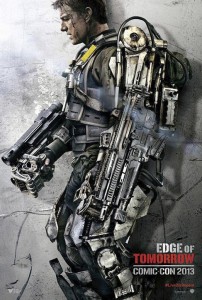 EDGE OF TOMORROW— I'll be the first to admit that Tom Cruise is not what I would refer to as a sane individual. But this man can make me care about a useless script faster than almost anyone. I'm not proud of that fact, but it is true, and we all just have to deal with it now. Like grandpa's drinking or the way your sister sighs every time you mention the president. Wow, that might be a record for getting sidetracked. Ahem — from director Doug Liman comes what seems to be "Groundhog Day" meets "Starship Troopers" and if that sounds like a bucket of awesome then you are set to start your summer off right. Cruise plays a soldier strapped into a battle suit who is reliving the same battle over and over again, each time dying no matter what he does. Liman hasn't really wowed me since the original "Bourne Identity," but this may well turn the tide.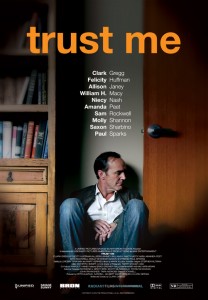 TRUST ME— Something else you should know about me, I have a man crush on Clark Gregg. Admittedly it's 80 percent due to his performance as Agent Coulson in the Marvel Studios movies but he's always been an actor I loved seeing perform. This is the second film Gregg's directed and the third he's written. Oh, did you know the movie "What Lies Beneath" was written by Gregg? That's for you. Take it home and stick it to your fridge and think of me. "Trust Me" is quite a departure from his last film "Choke." Think "Little Miss Sunshine" meets the world of child actors. It looks adorable and earnest in all the ways that are good and true and I can't wait to cry like a baby during it.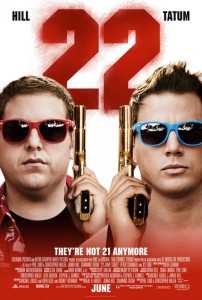 22 JUMP STREET— Can we just talk for a moment about how funny Channing Tatum has become? Tatum has the comedic timing of a world weary character actor trapped in the body of a leading man. He was the heart and soul of "21 Jump Street" and if this film is half as good as the trailers, we'll all be in for a treat. This Jonah Hill kid is great as well. I really think he's going places.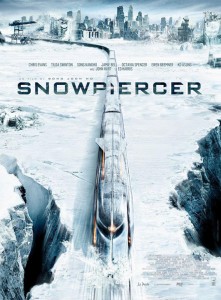 SNOWPIERCER— Hey, Captain America and Tilda Swinton made a movie together! Still need convincing? How about this? It's about the last surviving humans on a frozen Earth. They reside on a super train (how cool is that, by the way?) where the rich and the poor are constantly at odds. This looks like an amazing class warfare piece set amidst the backdrop of an apocalypse. Also, are you really not going to see anything Chris Evans does from now on? Dude is the Sentinel of Liberty. What are you, some kind of commie?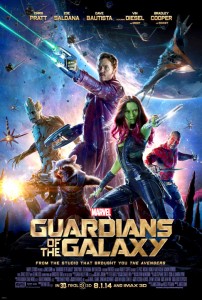 GUARDIANS OF THE GALAXY— This is a Marvel Comics adaptation I have almost no knowledge of. Let that sink in for a second. Marvel is making a movie about really obscure characters. Characters I only know in passing from their guest appearances in issues of Avengers and Fantastic Four. And guess what? It looks amazing. I haven't seen a more exciting sci-fi trailer since the reboot of Star Trek. Mark my words, between this film and next year's "Jurassic World" (google it), Chris Pratt is our next big leading man.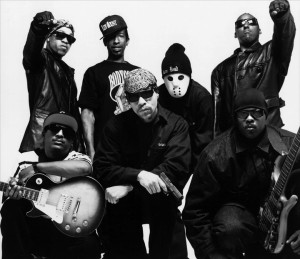 MANSLAUGHTER: ICE-T AND BODY COUNT — Did you guys know Ice-T had a thrash metal band? Well he does and they have a new album coming out. The group debuted a few new tracks at South by Southwest this year and blew the doors off the venue, which explains why Ice-T was trending on Twitter even though "Law and Order SVU" wasn't on. Due out in June this might be the start of a return to music for the Ice man.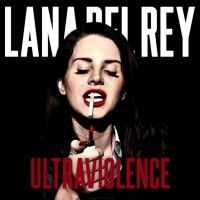 ULTRAVIOLENCE: LANA DEL RAY— The third studio album from Del Ray might be my most anticipated album of the summer. Something about her voice makes her music infinitely listenable. Once this album comes out I doubt anything else will grace my earbuds for weeks or even months.
LUCY— For the past few years it seemed like Luc Beeson was only interested in producing sequels to "The Transporter" and directing an absolutely horrendous trilogy of movies about Arthur and the Invisibles. But now the gods have smiled upon us, because there are no bald englishmen doing karate nor weird little elves to be found in this film.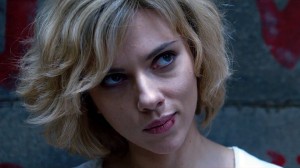 Scarlett Johansson stars as the title character who has been implanted with a chemical that allows her to access more of her brain functions, essentially turning her into John Travolta from "Phenomenon" but with a gun. Morgan Freeman steps outside his comfort zone to play a smart man who wears bow ties and has an amazing voice.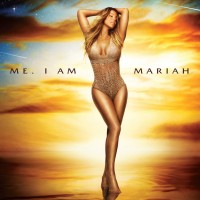 ME. I AM MARIAH… THE ELUSIVE CHANTEUSE: MARIAH CAREY— Despite "Beautiful" being quite possibly the worst Mariah Carey song I've ever heard, I'm still excited about this album because I am incapable of learning my lesson. The knowledge that Nas makes an appearance and produces a few tracks is the only thing keeping hope alive for me.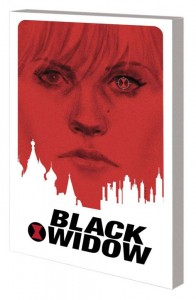 BLACK WIDOW: THE FINELY WOVEN THREAD— Speaking of Scarlet Johansson, if youloved "Captain America: The Winter Soldier," more importantly if you love "Black Widow," you're going to want to pick up this volume of her new series by Nathan Edmonson and Phil Noto. Black Widow finds herself caught up in a web of intrigue and murder that spans the globe. Noto gives Natasha a spark that few artists have been able to capture and his pencils set this series apart from any other mainstream comic book out there. He is truly one of the modern masters.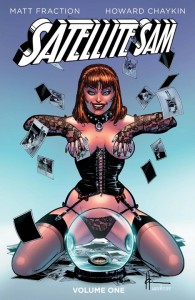 SATELLITE SAM— Howard Chaykin has been one of my favorite comic creators for as long as I can remember. Here the legendary Chaykin teams with Matt Fraction to bring you a tale of murder, sex and children's programming. Set in the golden age of television, "Satellite Sam" is the most popular kids show on the air. But what do you do when the leading man is murdered? Who can you trust in a world built on lies and deceit? Find out in the first volume of this amazing series from Image Comics. And so I leave you with a multitude of things to keep your eyes and ears busy. If you need me I'll be on twitter lamenting the state of the Astros or raving about the new Amazing Spider- Man series. Take care gentle readers and be sure to keep yourself cool once this blistering summer finally sets it's sights on us poor souls.
Mahalo!