The Art Studio, Inc. is a staple of Southeast Texas. It may continue to reside on the fringe of the community, but is a main stay of the arts scene. If one wants to make art, look at art, sit back and listen to poetry or rock out to local bands — but certainly not beat the Texas heat because they don't have air conditioning — The Studio is the place to be.
"TASI the conception" became "TASI the reality" in 1983. And after three locations, a few hurricanes, some wild band nights and multiple generations of tenants, board members and patrons, The Studio remains the "redheaded stepchild" (loved, but not wholeheartedly accepted) of the Southeast Texas art community — and is stronger than ever.
 In the beginning…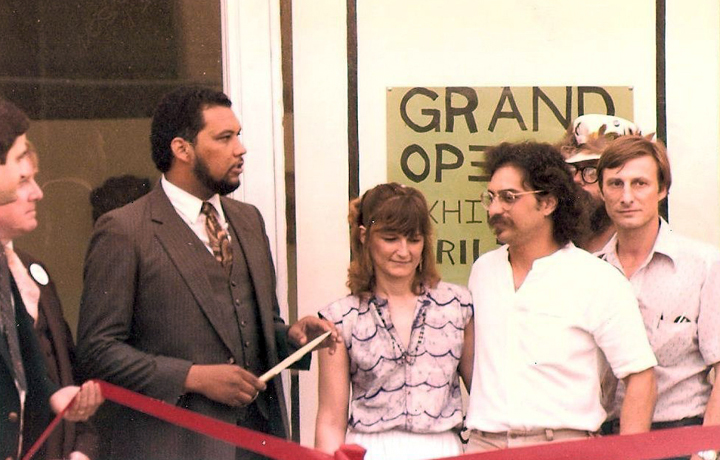 "This began with my, at the time, wife Angie, and myself," Greg Busceme, executive director, said. Busceme graduated from Lamar University before heading to Washington University in St. Louis, where he earned his MFA. After grad school, he returned to Beaumont to settle down, get married and start a family.
When he returned, he found he missed the cooperative work space that was prevalent when he was at art school in Missouri.
"I wasn't happy with what was offered, and I thought artists should have a space to work. That is where we began the idea of a work space," he said.
Busceme said artists were leaving town because they had nowhere to work. They were looking at other places, houses and apartments, but with one person paying rent, it wasn't feasible.
"That's why we figured we could open a space up — it was something that happened in St.Louis a lot. People would get together and have a spot for six or eight months while they were working on a show," he said. "You know, get in there, work together and split the cost, and then bug out."
The idea of tenant artist workspaces seemed doable.
"And, of course, I had that support," Busceme said. "If I was just on my own, I don't know if I could have done it."
He notes that it was difficult to navigate the process of creating a non-profit. At the time of its inception, TASI's non-profit journey was a manual paperwork expedition.
"We cut through it pretty well — it took some accountants," Busceme said.
He said everything is online now.
"But back then, it was all about mail, and you had to wait for it to come in and go back and forth," he said. "We were filling out the forms manually on a type writer — there were electrics, we heard."
TASI members chose to be a public organization as opposed to a private one. A private non-profit can get money from any single source if they wish, and they don't really have to prove the public supports what they do.
As a public organization, The Studio has to have a certain amount of public support for it to get any other kind of support from corporations or any conglomerate.
"You have to show that you have a certain percentage of people involved in your organization," Busceme said. "You can't be like a 51c4, where you can have one person drop a bunch of money in and it has to go to a certain cause — but those causes can't be political anymore."
A non-profit takes three years to process, but it is all retroactive.
"So once you apply, you can start being a non profit, and in three years you get your final designation, Busceme said."
Sandra Laurette, retired curator of education at the Art Museum of Southeast Texas, met Busceme almost within hours of moving to the Golden Triangle, and then they ended up being classmates. Laurette continued at Lamar as Busceme left for grad school. When he returned to organize TASI, Laurette said, "I am there."
 The Casket Company…
TASI's first location was in a former casket company located at Neches and Milam. It was rather small, but members and the few tenants that were possible because of the space, went to work. They built pedestals, tables and shelves, and things to teach classes.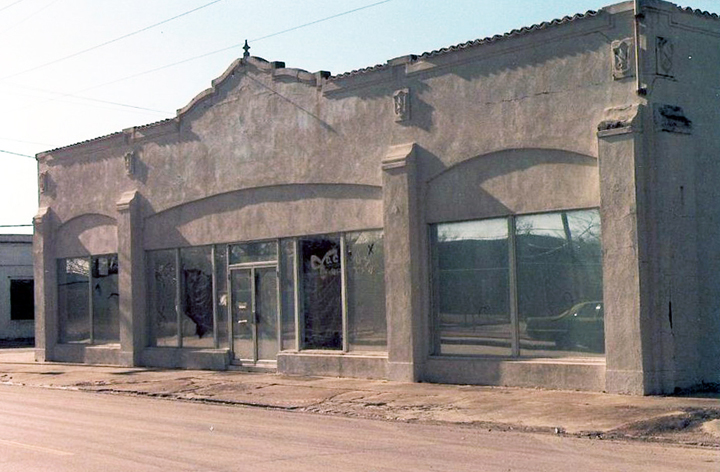 "We had one set of shelves and tables inside of this big space," Busceme said. "We had to make partitions for the walls to be built for the gallery, because it didn't have any walls."
They didn't have any money to build, so the volunteers constructed movable 4-feet x 8-feet stand-up partitions.
"It worked pretty good for a long time," Busceme said. "We still have one upstairs."
Soon volunteers were helping hook up electricity and kilns, and even using donated paint to cover the walls — which ended up being "golden bean" and "margarita green."
That's what you get with free paint, Busceme said.
Laurette said her favorite opening reception was at the first location.
"The whole Neches Street face of the building was windows, and about twenty feet back a wall was laid out to make a gallery space," she said.
An artist from Orange, she describes as  "kind of a little bit different — not a painter," was the first to have a solo show.
"He was not a sculptor that worked on cast iron or anything like that — he worked in trees," Laurette said.
She said he brought in big trunks of trees and did many things to them, such as inscribing enormous litanies all around the wood. He positioned nearly a dozen big tree installations from floor to ceiling along the wall.  He had dimmed the lights around the exhibition, but the lights were very bright in the refreshment area located at the end of the wall, past the trees.
"You could watch a bunch of people come in the front door and look up (suspiciously), and then head straight back to the light," Laurette said.  "Because he had created such a scary space, it felt like woodsmen and the gingerbread house — Hansel and Gretel. It was really a spooky kind of thing."
Usually patrons would meander around, read and talk.
"But there was no talking going on in the gallery," Laurette said. "And it is probably the most amazing opening we have had  — and we have had lots of very interesting openings."
Getting TASI up and running enabled members and tenants to teach classes, but outreach programs were soon thrown into the mix. At the time, there weren't a lot of after-school programs, Busceme said.
"Strangely enough, we got with the hookers in the neighborhood because they were all over the place at the time," Busceme said. "We said, 'Do you have kids?' And they said, 'Sure we have kids.'"
So TASI invited the neighborhood children to art classes, and the idea of outreach became evident.
"We can teach all the rich kids we want, but here were kids that really needed it," Busceme said. "Some kind of expression than what they are getting at home — and the hookers recognized that."
The Studio became very well known with the surrounding community and, rather quickly, area schools made it possible for students to come to workshops.
"There was also career ladder, where if teachers improved their work they would come in," Busceme said.
So TASI was booked all summer with teachers and all school year with kids.
Things were going well, except the space wasn't large enough, and TASI wanted to own rather than lease.
 The transitional period…
"We really weren't able to generate enough money — and we were charging $100 plus a split of the bills, and that was the best we could do," Busceme said. "So we went over and found the first floor of The White House building — which is the Municipal Court now — on Forsythe and Orleans."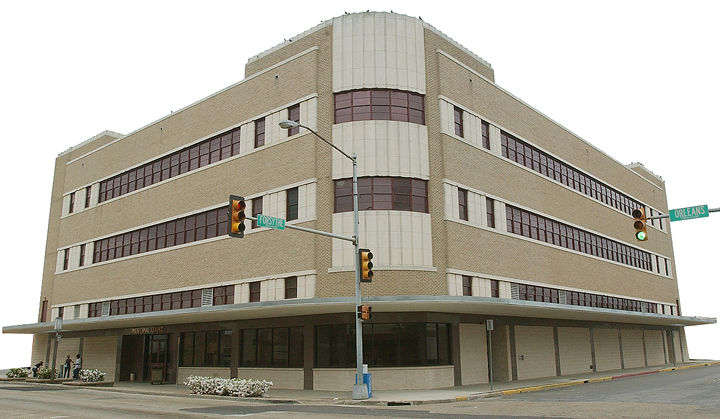 It was 1989, and The Studio now had 20,000 square feet compared to 8,000.
"So we had all the space in the world — that is why we opened up a whole bunch of studio space and made a big gallery in the middle," Busceme said. "We could kind of generate some money."
DJ Kava, retired weatherman and longtime TASI member, helped make the move.
"It was a funny place when you walked in the door, because it had housed fabric," he said. "There was a humongous mechanism that covered the ground floor where they had a barrel hanging on hooks, and you could slide it and move levers to ship them out to trucks."
Members had to remove the contraption to create work space and a gallery.
"They gave it to us to get rid of it, but I think we had more than a couple of bruises from people riding down those rails," Kava said.
The White House was a place for development. TASI applied for grants, started a square-foot campaign and began applying to the Meadows Foundation. Classes and openings were regular, the census was up, and they started hosting live events.
"We were aiming at The White House," Busceme said. "But it was a bit too large to manage, there were building issues and the price tag was too high. Eventually, the idea was canned."
The four-year search for a permanent residence for The Studio was on.
A home is found…
It took four years of serious hunting, but finally a space to purchase was found. Busceme credits a real estate agent, Marlin Williford, for the find. Although Williford was not associated with TASI, he heard about their plight and offered to help. Busceme and others had to do the leg work, but Williford guided them through the process.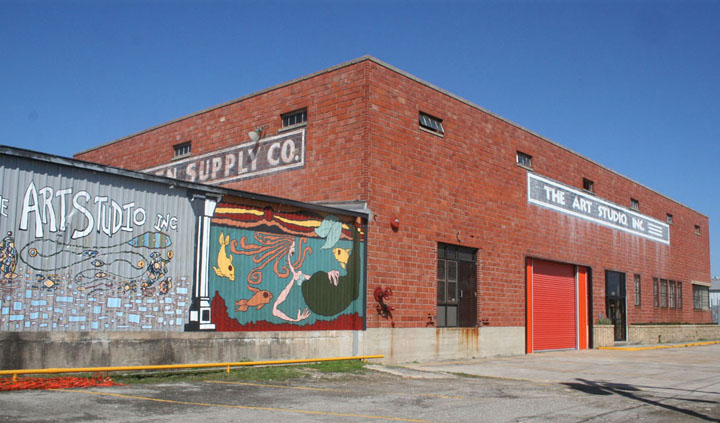 "It takes effort to build it, time and energy. It takes materials," Laurette said. "There are some lovely members of our community that call and say, 'Hey, do you need some fire bricks?'"
She said the best times are when 40 square feet is filled up with pieces from all the people working in clay, after approximately 27 hours of firing.
"It is like Christmas," she said.
Dana Dorman, longtime member and current tenant, said there are people working at The Studio all the time, and it is really a creative energy.
She said the mixture of all the different artists sharing the same building is exciting, especially since they are of all different backgrounds and ages. There is even a 12 year old working with clay at The Studio.
"It is just really neat that there are a lot of artists here doing stuff, and it hasn't always been that way — it has kind of ebbed and flowed," Dorman said.
Kailee Viator, TASI apprentice, came to The Studio for the first time as a teenager, checking out Band Nite. While attending art school at Lamar, she began frequenting art shows. Soon, she was asked to volunteer. Her first task was to assemble a cooler for refreshments.
"I think it was a testament about, 'Can she use a screw driver?'" Viator said. "And I could — funny thing though, it has a little bottle opener on the side, I put it on upside down. I didn't know — I wasn't even 21 yet."
Since then she has tried out a plethora of hand tools to hang shows and build pedestals. She has also been receiving framing and matting lessons from  administrator Elizabeth French — something she would normally have to pay for.
"I have learned life at The Studio," Viator said.
She said the group is made up of all generations, transcending age and race.
"We don't care who you are or what you are —some are even born into it like Olivia (Busceme, Greg's daughter)."
Viator said there have been a long line of apprentices, and one even got married there.
"It is such a magical place."
Busceme said it warms his heart when apprentices and children of members want to have parties or weddings at The Studio.
Bridie Coughlan, daughter of tenant and ISSUE editor Andy Coughlan, has her wedding scheduled for TASI in January. She now lives in New York, but is coming home with her friends for the nuptials.
"I always assumed I would have my wedding at The Art Studio, just like most people assume they'll have their wedding at a church," she said. "If a church is a place where you find community and search for the meaning of life, then it makes a lot of sense to me to have the wedding take place at The Art Studio, because in my family, we've always used art to creatively connect and find enlightenment."
Hard times…
Through six years in the first building and four years at The White House, with the remaining time spent on Franklin, things haven't always been prosperous for The Studio.
"Every month I thought we weren't going to make it," Busceme said. "Until we bought the building (on Franklin), I really did sweat it out to make the note."
"There are often tough times," Laurette said. "There were times when it was hard to pay the bills. Times when the census was very low — times when the buildings next door (fell down and) smashed our kilns — any number of things."
Their most difficult time was when the economy plummeted during the past decade — for more than one reason.
"Suddenly, the bottom dropped out because all the residents had to quit. They didn't have any money, and we weren't having any participation," Busceme said. "All the schools were stopped up, so we were siting around dead — doing shows, doing Band Nite, but that is about it — there weren't any classes."
Nobody was coming in except for art shows and Band Nite.
"That is what kept us alive," Busceme said. "The only thing that saved us was a very good friend of ours passed away and left us money."
Seven years before the mortgage was due, in the early 2000s, the bank raised the interest rate and said it would continue to do so each year. Busceme said he felt they were trying to foreclose, dumping the loan before the bubble burst on the housing market.
"We had big damage from the hurricanes," Busceme said. "It felt like we were getting beat up by everything."
The Studio, the building TASI was struggling to pay off, was damaged by a succession of three hurricanes.
"Rita flooded us out and Ike did the same thing — but it also knocked our back building down," Busceme said. "With Umberto, our kilns got damaged. It dropped our barn over on top of our kilns and another building flipped over."
Despite the adversity, Busceme said he believes The Studio  has turned a corner. It is currently at full capacity, full of artists who are expected to be around for a while.
"I feel like I have the backup of people who are willing to support us," he said. "Because during the time when the economy was so bad, I was here by myself."
Busceme said he finally breathed a sigh of relief when the mortgage was paid off, and he feels that TASI is finally in Beaumont to stay.
 Forever fringe…
The Studio currently has a packed house of tenants, monthly openings, monthly band nights, monthly poetry readings, and students eager to take classes. Members of The Studio still feel slightly different than the average art studio, though.

"I think we shake things up a little bit," Busceme said. "I think we gave people the opportunity — especially folks that don't really feel connected to society — a place (where) they can connect."
He said he thinks  most of them were "Creatives," and they don't really have somebody to see eye-to-eye with. TASI is where they will find someone to talk about making art or appreciating it.
"A big part of our goal is connecting the artist with the community and finding out what the artist can offer them," Busceme said.
TASI makes the art that will eventually end up in the museum, Kava said.
"We are the manufacturers, in a crude sense," he said, adding that a number of artists have gone off and done pretty cool things.
"This is a place where you can do a museum-quality exhibition," Laurette said. "It has always had an influence in the community, because it lets young people know there is a way you can stay here and still be part of an amazingly artful community, and do work that you want to do."
Viator said TASI is a collective that supports the artist first, without judgment.
"It is not about The Studio — it is about the community," she said.
She said it is amazing that a place like TASI exists, especially in a Southeast Texas town.
"I guess when you come here, you don't expect to see things like it," Viator said. "It is such an underground sort of thing — we are still the redheaded stepchild of art museums of Beaumont."
Elizabeth French, TASI assistant director,  contributed to the history of The Studio.
Jacqueline Hays
UP Contributor