The Art Studio, Inc. has revamped its darkroom facility. Access to the darkroom is open to all members of The Art Studio for a fee of $35 a month, photographer Joe Winston said.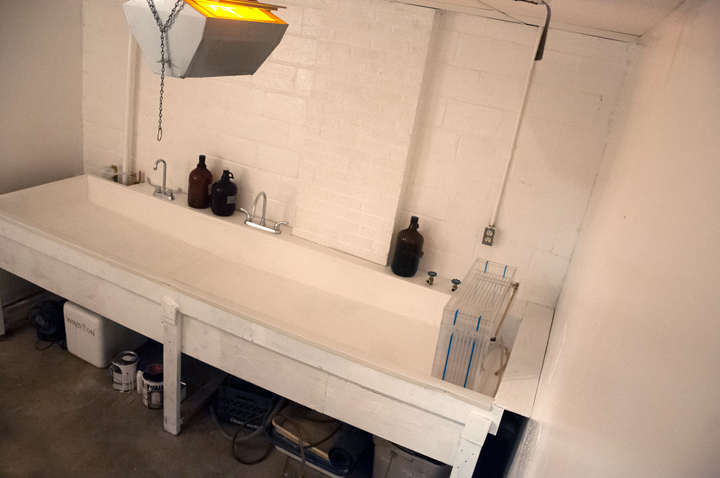 "The aim is to get people to sign up for monthly usage access and to get everyone up to speed on the basics of operating the darkroom," he said.
Winston and John Fulbright decided to rebuild the darkroom space after it had fallen into disrepair through lack of use.
"Film is making a comeback and this is the only community darkroom in SETX," Winston said. "I saw a need for a space.
"It's a major renovation. We built walls, the ceiling, refurbished the sink, and solicited donations of equipment and money for the project that took most of the summer."
With the dominance of digital photography, darkroom production slumped over the past few years. But recently there has been a renewed interest in working with film and prints.
"Film is not dead," Winston said. "There are things that you can do in the darkroom that can't be done any place else. It's messy and it smells, and although it's not for everyone, there's a great deal of interest in learning the process."
Winston said he expects more darkroom-related events in the future.
"We have plans for various workshops like pinhole and coffee developer, lectures on photojournalism and fine art," he said. "The idea is to build a community of people interested in the art of photography."
The Art Studio is located at 720 Franklin in downtown Beaumont.
For information, call 409-838-5393.