Enter the Art Studio, Inc. Members Juried Art Exhibition.  Download a Prospectus NOW!
PLEASE READ ALL INSTRUCTIONS CAREFULLY! ENTRIES NOT ADHERING TO THESE INSTRUCTIONS WILL BE DISQUALIFIED!
CALENDAR
Entry dates – March 26-30
Jury selection – March 31
Notification by mail – April 2
Pick-up works not accepted – April 5 by 5 p.m.
Opening/awards reception – April 6, 7-10 p.m.
Pick up exhibited work – April 30.

ELIGIBILITY
Open to all members in good standing of The Art Studio, Inc. (TASI). Membership fee of $35 may be paid at time of entry. Works completed within the last two years that have not previously been shown at TASI may be submitted. All two-dimensional work must be ready to hang (wires, not sawtooths). All three-dimensional work must have firm base. Work may not exceed two hundred pounds in weight or 10 feet in height. Completed entry label must be firmly attached to the back upper left corner of 2-D work or base of 3-D work.
SUBMISSIONS
Entries must be delivered to TASI, 720 Franklin, Beaumont, Texas, Tuesday-Saturday between the hours of 11 a.m. and 5 p.m. No works will be accepted after 5 p.m. on March 30. Works must be shipped prepaid and/or hand delivered. Limit two (2) entries per person.
RETURN OF ALL ENTRIES
Work not accepted must be picked up by 5 p.m. on April 5. Works selected for exhibition must remain on display until April 28 and may be picked up April 30.
AGREEMENT
Although the greatest possible care will be exercised in handling work, TASI accepts no
responsibility for loss or damage to work submitted, while in transit or on premises. TASI reserves the right to photograph submitted works for publicity purposes. All sales during the exhibition will be handled by TASI for which a 25% commission will be taken. Submission of entries implies the artist's understanding and agreement to the rules and conditions of the exhibition.
AWARDS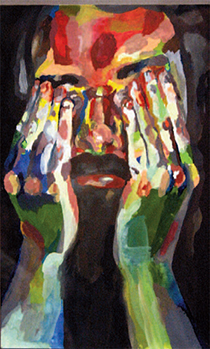 1st. place: $100 and a solo exhibition at TASI in May 2014
2nd. place $75, 3rd. place $50
JUROR
Megan Young Director, Dishman Art Museum at Lamar University
---
LOOK FOR A PROSPECTUS IN THE MAIL
DOWNLOAD ONE HERE (.pdf)
OR PICK ONE UP AT THE ART STUDIO
720 Franklin Street – Downtown Beaumont 
---