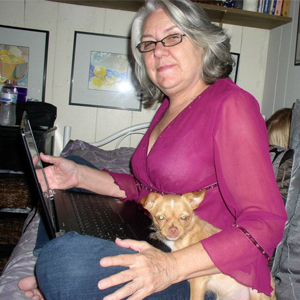 ARTIST BIO:
I was born and raised in Tulsa Oklahoma currently live in Beaumont TX.
– Office Manager and Secretary for the Beaumont Art League for five years.
– President and Board Member of the South East Regional Arts Center for three years
– Beaumont Camera Club for two years
– Miliam Street Gallery Jasper TX for three years
– Life Drawing at The Art Studio Inc. in Beaumont, TX.
– Workshops and teaching for ten years
– Board of Directors at Beaumont Art League
– Studio at The Art Studio in Beaumont
ARTIST STATEMENT:
Color theory and negative space plays an important part in my paintings. Most of my inspiration comes from memory or references. My thought process goes on for quite a while before I start a painting. I like to evoke nostalgic feelings in my work, most are done from happy memories or future desires.
I am currently working on a series of paintings that will connect with a theme about artists. The art of shattering has always fascinated me and will be incorporated into the work. It will turn turn slowly to an abstract spontaneous version as it finishes.
---
---
PRIVATE LESSONS & WORKSHOPS:
Contact Phone: 409-221-0134
Email: alicepowellart@yahoo.com
Web: Facebook
TheBayouBauhaus.com or email director@setxac.org.
EXHIBITIONS:
2013 – Texas Artist Museum
2012 – Burn's Antik Haus "Art Walk"
2009 – East Texas Regional Art's Center
2008 – Beaumont Art League " Distant Mirrors"