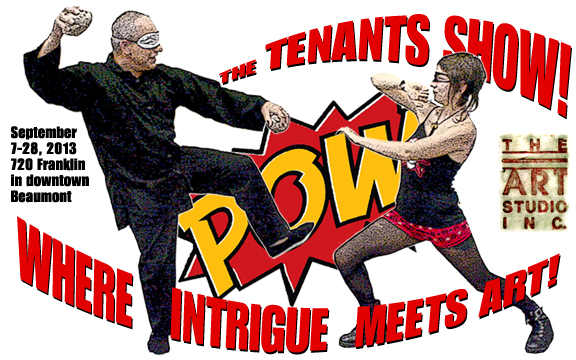 Come see what the TASI tenants have been up to in the last 12 months.
Their work will be displayed at the Tenants Show, September 7 – 27, 2013 with an opening reception at The Studio, Sept. 7th,  from 7 p.m. to 10 p.m.  Come see it and buy something.
Read more in the September ISSUE!