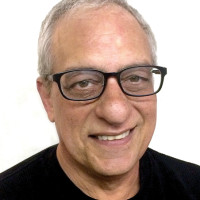 We just had a birthday, our 32nd, on Dec. 12. I always consider it a minor miracle that we survived and a lot of other people are scratching their heads about it, too. Be that as it may, The Art Studio is here to serve the artists and the community, and will do so for the foreseeable future. Lucky us, lucky artists.
As you may know, or not. we have been working with a small board of directors to maintain the organization's integrity, but not large enough to take on more expansive projects. We feel that The Studio is capable of broader programing and we would like the input of our peers about direction and focus.
We hope to create a larger presence in the Southeast Texas community and want to explore what those possibilities are.
We have noticed an uptick in participation for all events and more people "wander in" to see what we are all about.
I think it's from keeping the grass cut.
Whatever the cause, I want to respond quickly to the interest in our organization and put our best foot forward.
A little update on our fire alarm upgrade. The sprinkler company is testing our sprinkler heads, which are in excess of 50 years old and is why they need to be tested. If the test is OK we are good for a while. But if any fail, all heads will have to be changed over a period of time at around $35 per head. The bill is estimated at $2,400 without the sprinkler heads. Here's the good news, we have donors for the $2,500 to cover the cost of the repairs and they are near and dear to my heart — my parents Charlene and Carlo Busceme. Thanks mom and dad, true patrons of the arts.
The next thing we need is an upgrade in our phone system. It has gone down three times in as many months and we are beside ourselves about what to do, along with the repairpersons who come to fix it. We are trying to avoid a whole new system for the usual reasons — MONEY — but I think technology has backfired on us and is trying to destroy us like the HAL 9000 in "2001: A Space Odyssey." Digital meets analog and neither one is happy with our phone system. Any suggestions? We're stumped!
And thank you Andy Coughlan for producing a quality magazine month after month, year after year. I appreciate your labor of love and we will never forget you for it.