Latest News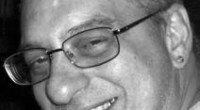 0
The first few cool days have stemmed the tide of the heat of summer, giving some relief to all who have endured the hell on earth that is the second…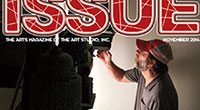 1
View the current issue of our award winning magazine.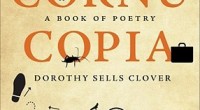 0
When Dorothy Sells Clover decided to write poetry, she didn't just sit in the corner of her home and write. She published a book of her work and took to…
More
0

Posted on October 23, 2014

Comedy based on true confessions to get Texas premiere, Nov. 7-8 Everyone has a secret. It may be a crush on a co-worker or teacher. It may be a desire...

0

Posted on October 23, 2014

The High Street Gallery will host an exhibition of watercolor self-portraits by Allison Reho, 7-10 p.m., Nov. 7. The gallery is located in Victoria House, 2110 Victoria St. in Beaumont....

0

Posted on October 1, 2014

Beaumont architect/artist to display work at AMSET beginning Oct. 30 In Rob Clark's world, "Nothing separates." The transplanted Beaumonter and local architect, who hails from central Mississippi, will showcase his art...